Your experience continues when you select your favorite images to bring into your home. The Album or Box you choose will forever remind you of your day~~your images will be displayed and showcased elegantly, no matter what you choose.  These products have been specially selected for their unmatched quality to complete your lavish experience with us.
Most Versatile
Luxury Portrait Boxes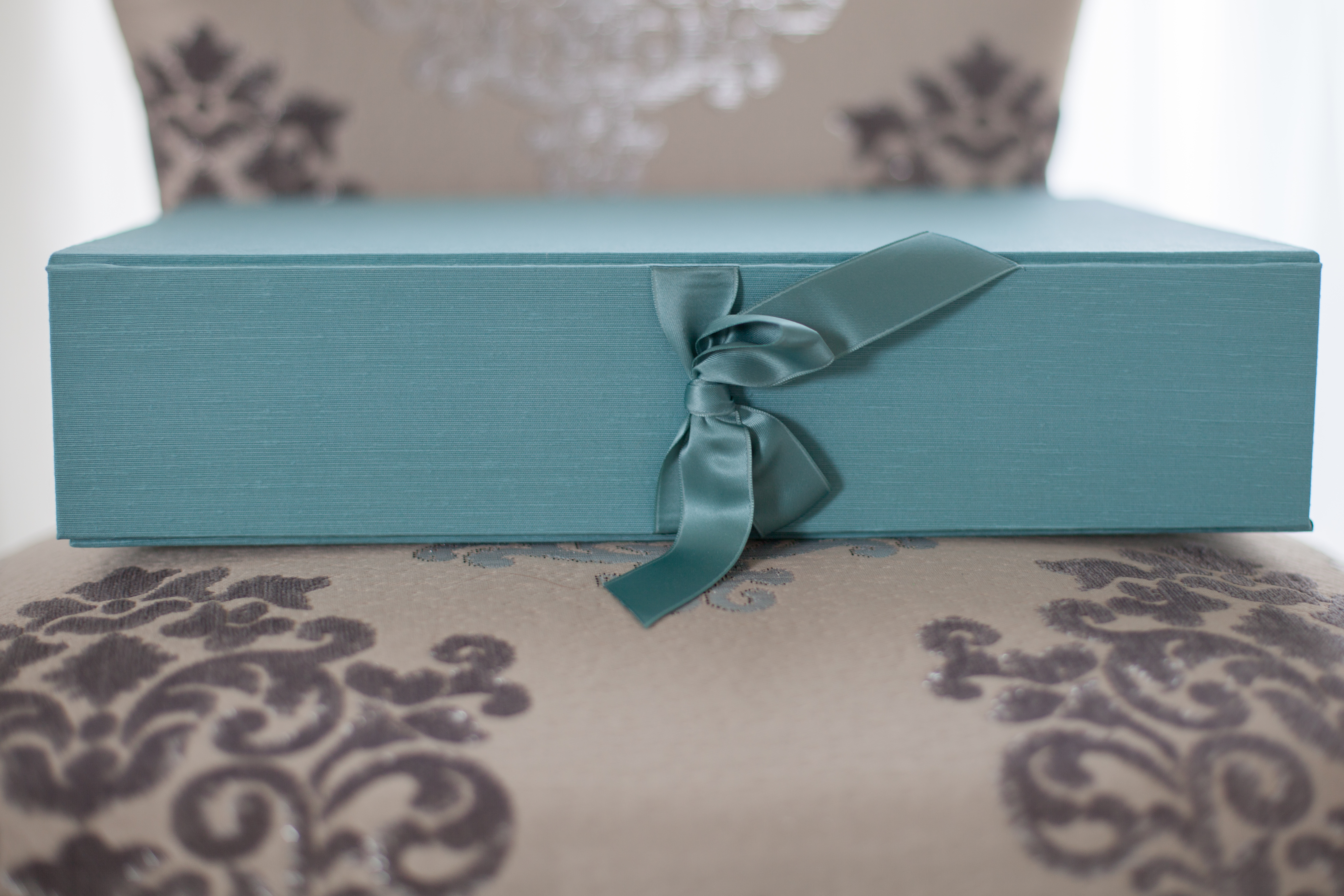 8×12 Mounted Prints
Our Luxe portrait box is personally handcrafted from top of the line materials to ensure quality and durability. The box is designed to fit the number of images you choose and will beautifully showcase the images you love. Keep some private, frame others or stand your favorites on an easel.
You have a choice of over 20 different Japanese bookbinding fabrics that come in an array of bright and soft colors. You will also be able to choose a beautiful Swiss ribbon to be placed on your box. This box truly is elegant and everything you could want.
The average delivery time is 3 weeks.
Pure Indulgence
Luxe Album

10×14 

This is the finest album line available and it is the perfect way for you to show off your beautiful boudoir photographs. This album holds full size (10×14)  images, printed on sumptuous silk pages. When it comes to luxury, you really hit the mark here. You can choose from a tooled soft leather cover with shiny highlights in all the right places, a gorgeous snakeskin cover, or upgrade to an acrylic photo cover.
The average delivery time is 4 weeks.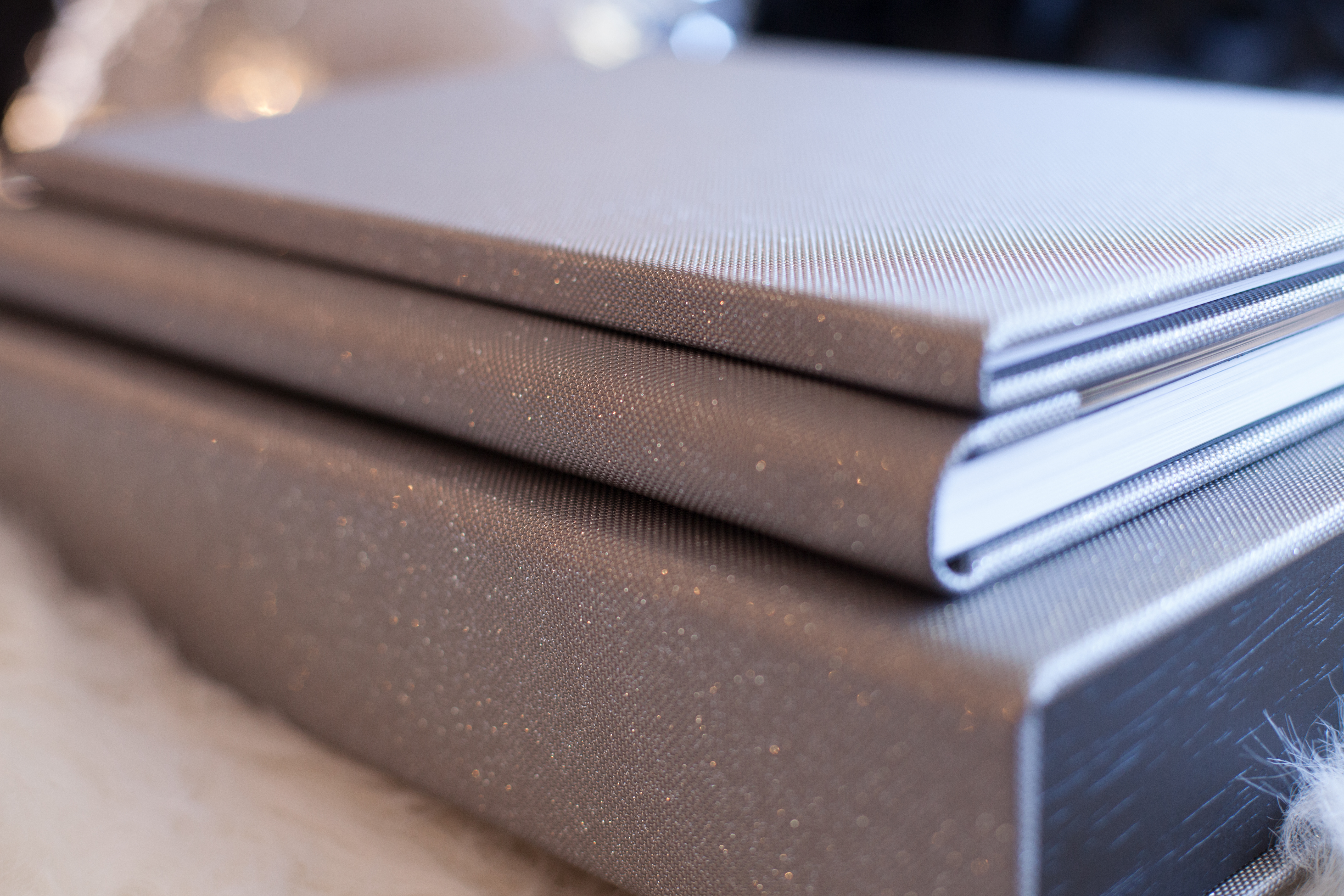 Square Traditional
Classique Album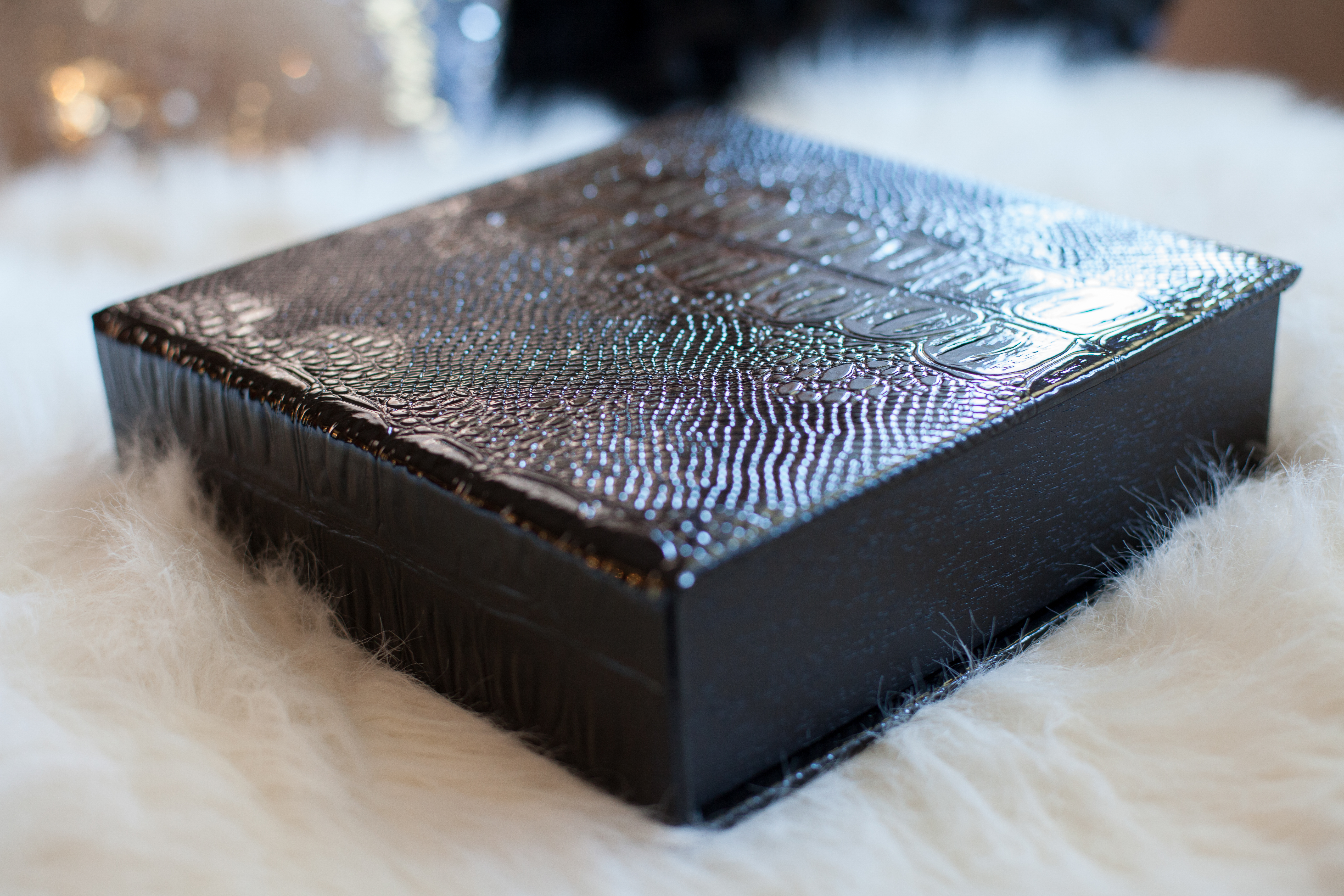 8×8
Our Classique album is handmade in Europe and is perfect for discreet storage. Your cover choice says it all and sets the mood before your Beloved delves into the photos. Choose a sexy snakeskin cover, handmade tooled leather cover with shiny accents, a showstopping photo wrap or a glossy acrylic. Your photos will be printed on the finest and best photo paper and silk available.
Itty Bitty
Cadeaux Album

5×7

This beautiful album holds up to ten of your delicious and sexy 5X7 photos. You can choose from a sensual and soft silk, a bright and eye popping chrome, or a natural vegan leather cover. Your loved one will adore this cute and memorable keepsake.
The average delivery time is 3 weeks.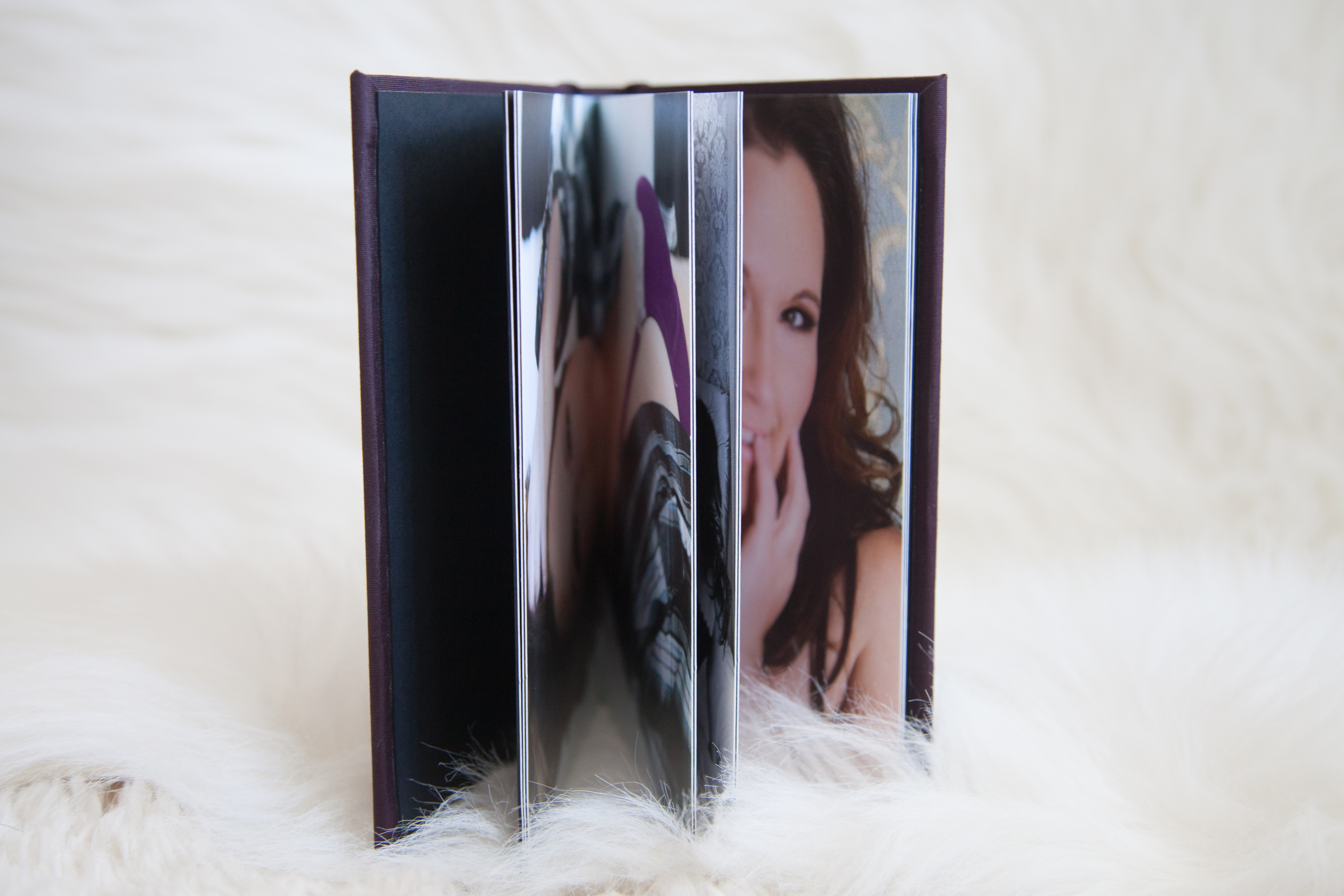 You as Art
Wall Portraits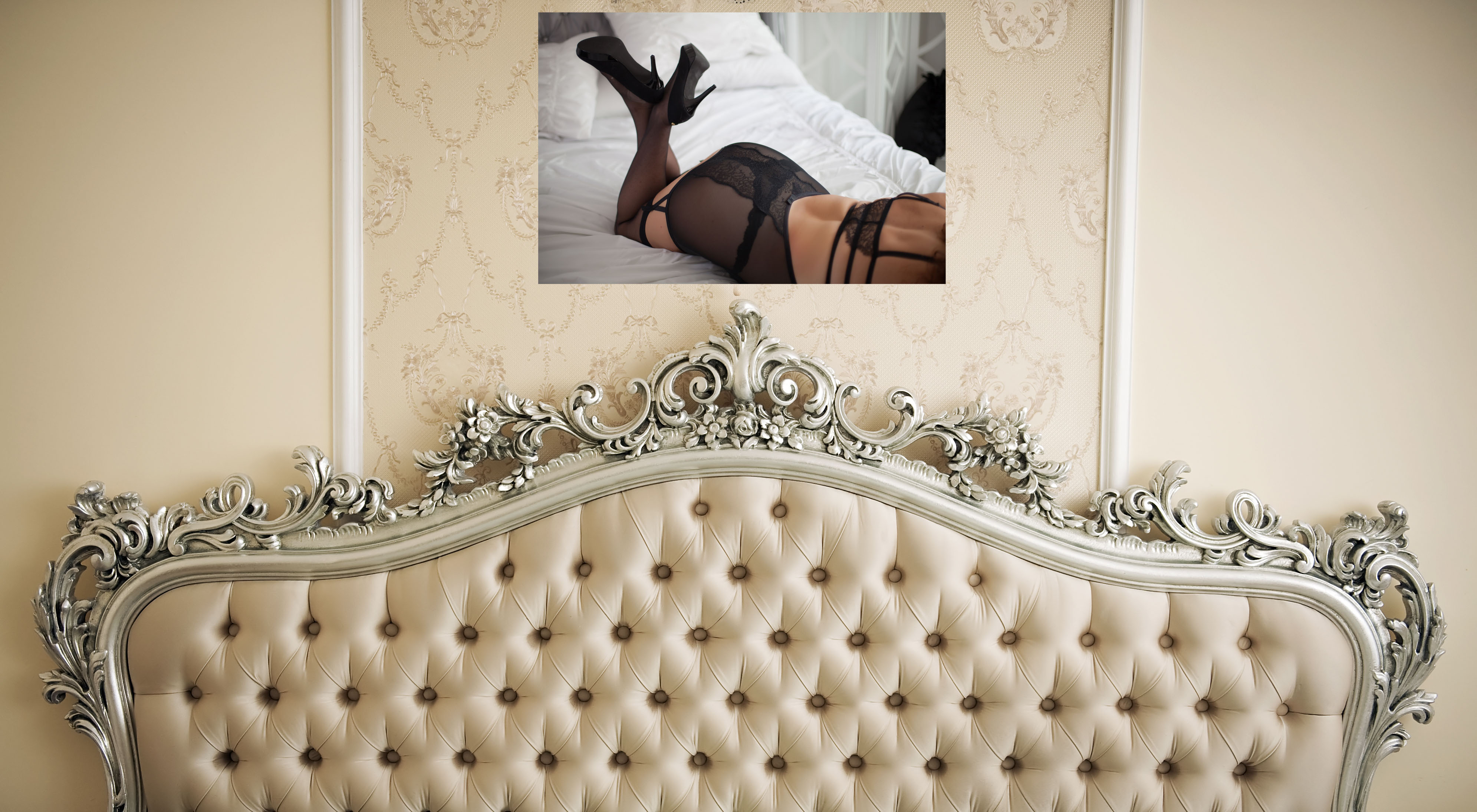 Custom Sizing | Metal, Canvas or Standout
Every woman deserves to have images of herself grace her bedroom (or bathroom or garage) walls! We will shoot anonymous photos you can share anywhere, or beauty shots you'll be happy to have friends and family admire on your walls.  We can even custom design galleries based on your furniture placement. 


Archival Collection
Custom USB

Digital Images
We understand your desire to have digital copies of your images, and so they are available to you as an add on to any printed purchase. You will have a print release so you may print images when you wish, or to keep as an archival copy. You will receive your images on a gorgeous engraved crystal USB.
Delivery with print products.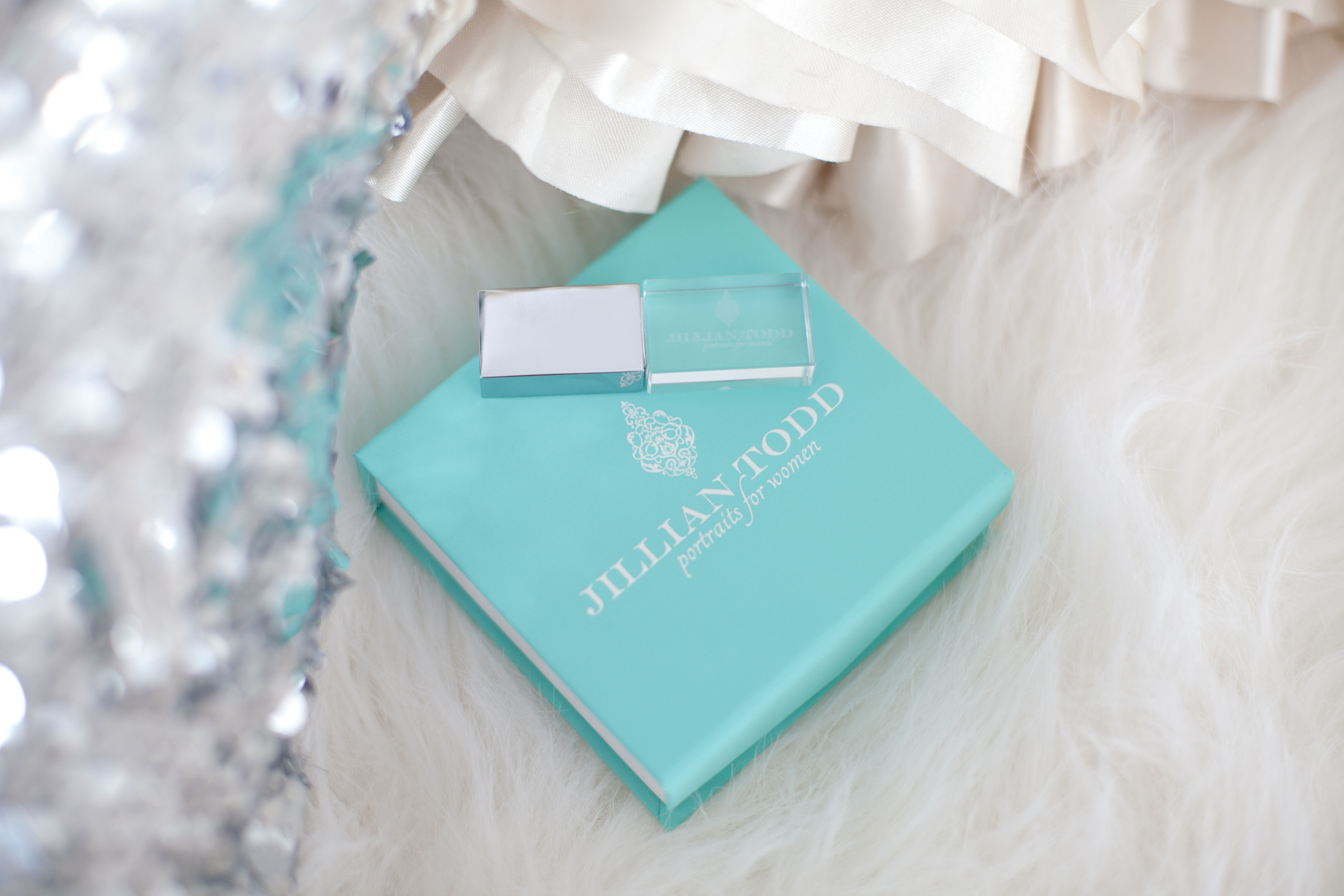 Exact pricing is located in our guide, available when you contact us for more information. Pricing in the guide is honored from the time we receive your retainer to 30 days after your portrait session.