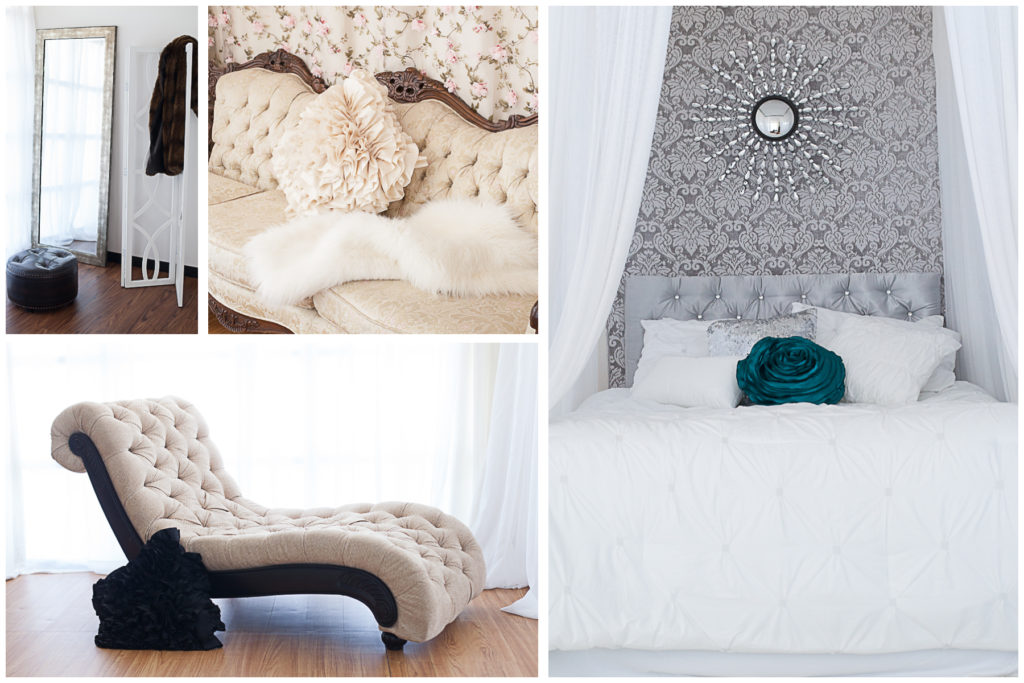 Sacramento Photography Studio | Our Story
Our Sacramento photography studio opened in June 2015 after a bittersweet goodbye to our former in-home photography studio in the bay area.
The inspiration for our Sacramento photography studio comes from dressing rooms of Hollywood sirens of the 1930′s. Cool silver and white, silky fabrics and luxurious furniture fill the space.
There is something to delight all of your senses here: scented candles, downy rugs and shiny jewelry.
It's a Glam Cave if there ever was one!  Every woman who steps into the photography studio declares that she wants to move in!
We don't rent our Sacramento photography studio out or share it with other photographers. You will have images that are unique only to our photo studio.
We also don't use hotel rooms so you know your privacy is our top concern, as well as longevity. We have been around for years and will be for many to come.
With variety of sets to choose from, indulgent linens and a bevy of backdrops, your session photos are sure to be as unique as you are.
I'd be honored to capture your beauty and show you how your Beloved sees you. How do you want to be photographed? Contact our photo studio to design your dream session.
Jillian Todd Portraits for Women
750 Oak Ave Parkway~Suite 195
Folsom, CA 95630