Boudoir Outfit Ideas: Which do you prefer?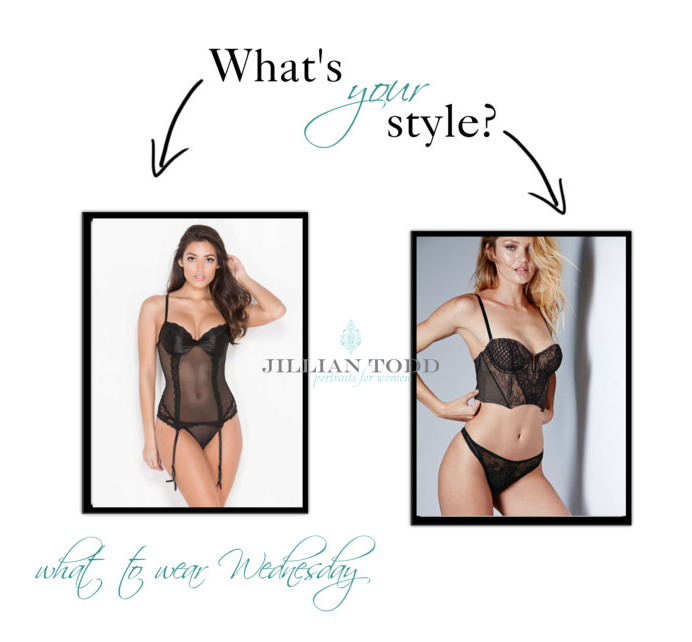 Welcome to another boudoir outfit idea post!  Which one is your favorite? I love them both, but for different reasons. You all know I love an under wire or at least a seam under the bust line to create shape and provide lift to the girls.
The bodysuit look on the left is very flattering and has a bit of a squeeze/shaper advantage over the one on the right. The vertical lace traveling from under the bra line to the start of the garters creates a longer torso.  If you have a little pooch like I do, the long line and full coverage over the tummy is appreciated!
If you have more of an athletic/toned abdomen and don't feel self conscious about your mid section, the look on the right is one to consider for your boudoir outfit. The long line bra accentuates the curve of your waist, too.
Which is your favorite?