A boudoir photo shoot is so much more than just having your photo taken, it's not narcissistic, it's not self indulgent. It is a truly magical process and I am honored to be trusted to guide you through it.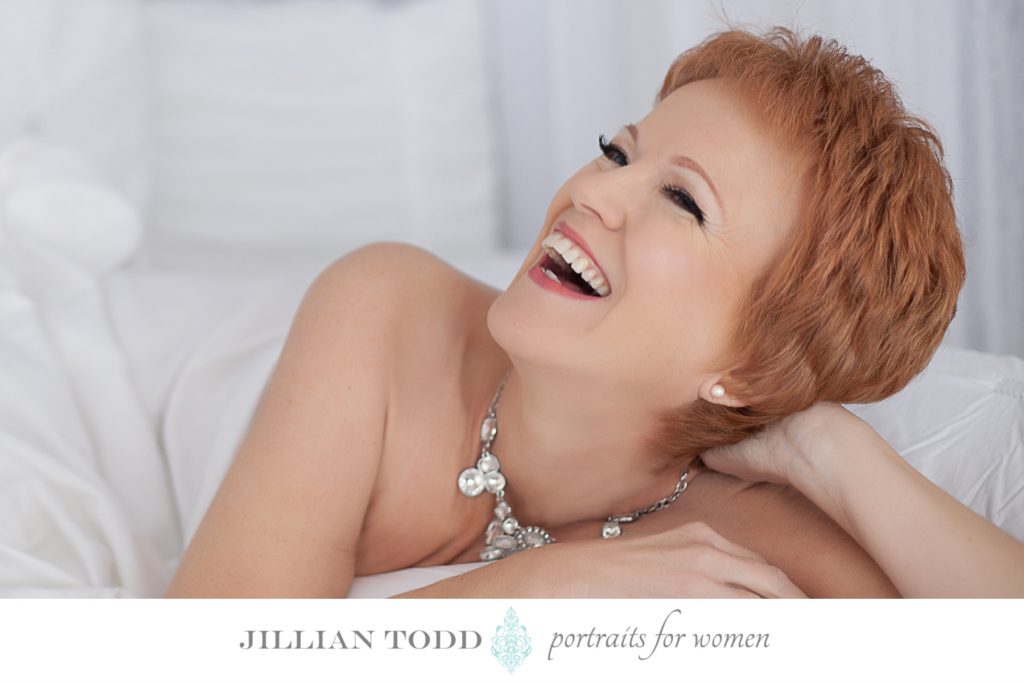 When I met Ms S, she told me she wanted to truly see herself, to accept how far she's come over the years and to celebrate her hard work and get to a place of self love she hadn't been to before. I think that together, we hit the mark. Thank you, Ms S, for choosing me to show you how gorgeous, RADIANT, you are.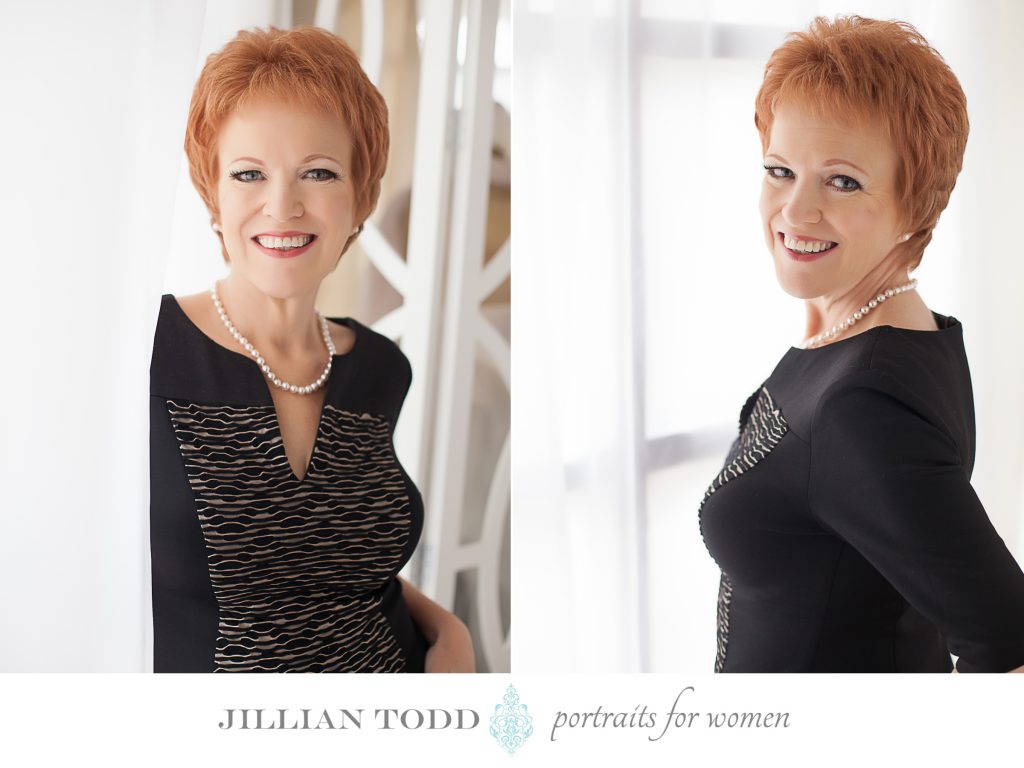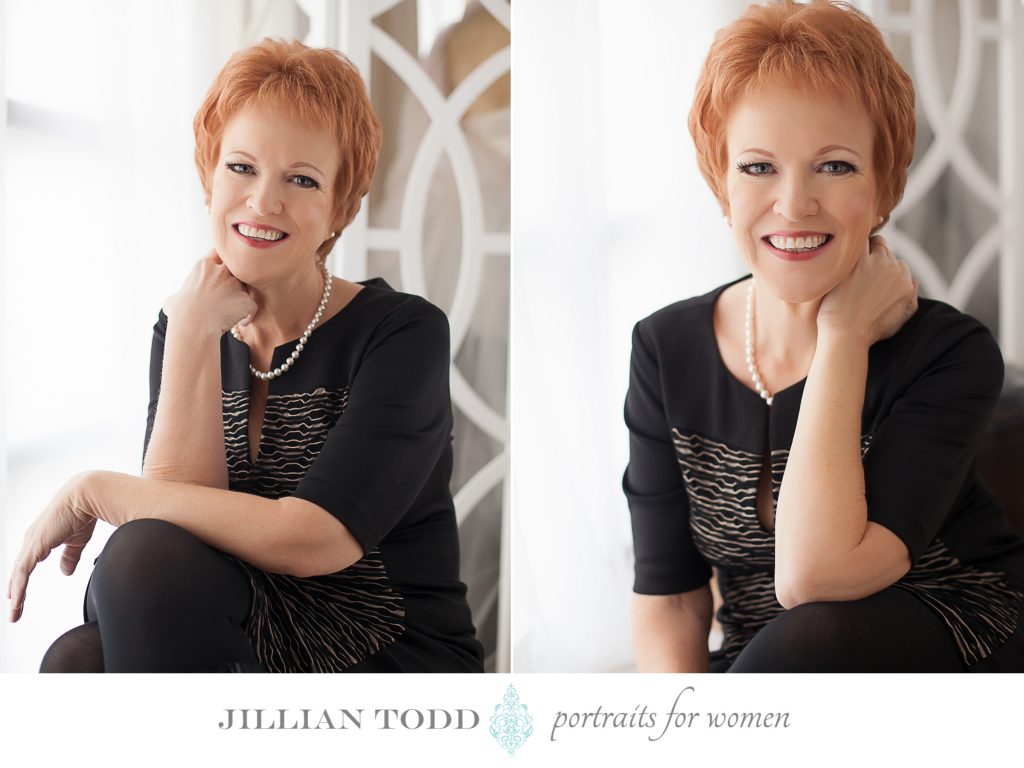 Why did you decide to do a boudoir photo shoot? Over the past 18 months, I have lost over 100 pounds, and I wanted proof that I was no longer that frumpy fat person I had objectified myself as. The truth is, I wish I had gone to see Jillian at my heaviest–she would have allowed me to see the beautiful me, the part no amount of weight can hide.
What was your biggest fear before hiring me for your boudoir photo shoot? Did it come true, and if not, what happened instead? I feared that no matter what Jillian's magic and artistry were, she would be unable to make me beautiful, that the pictures would show fat, frumpy me instead of sexy, gorgeous me. I was so wrong. When I saw my pictures, I cried. They are so beautiful.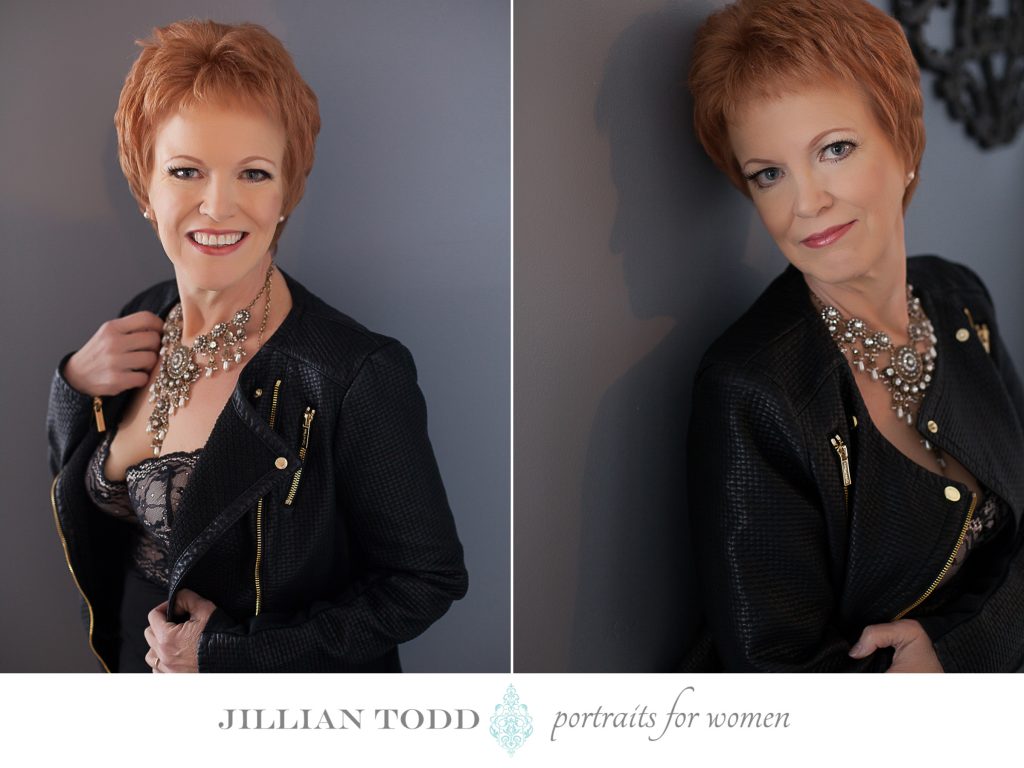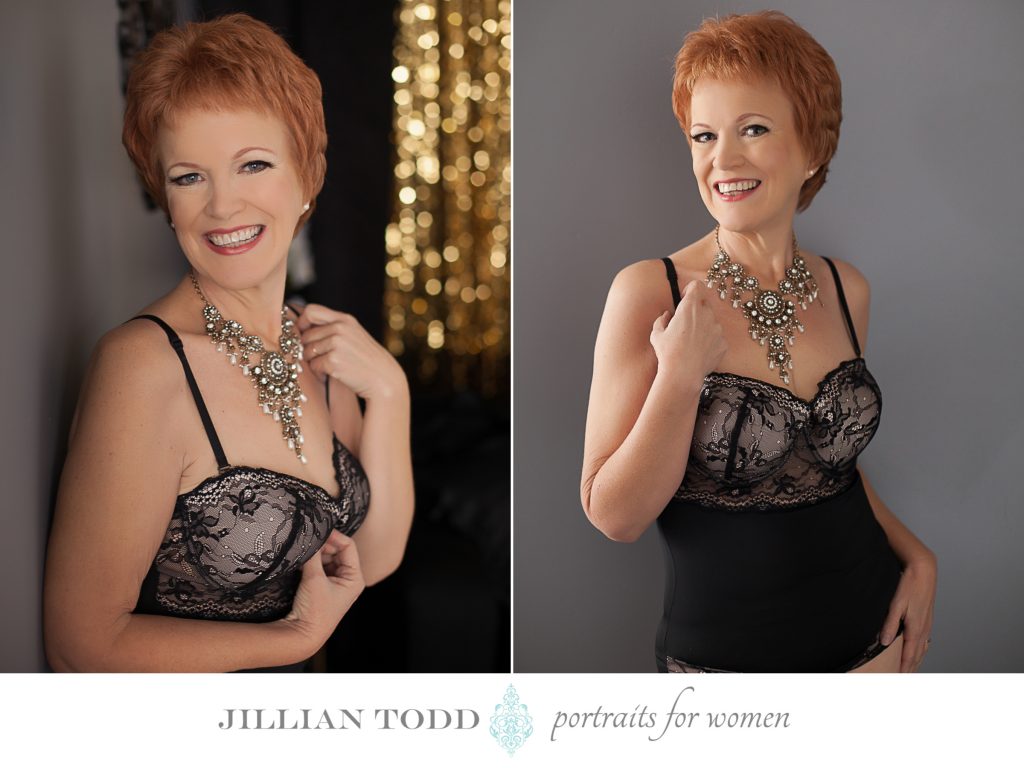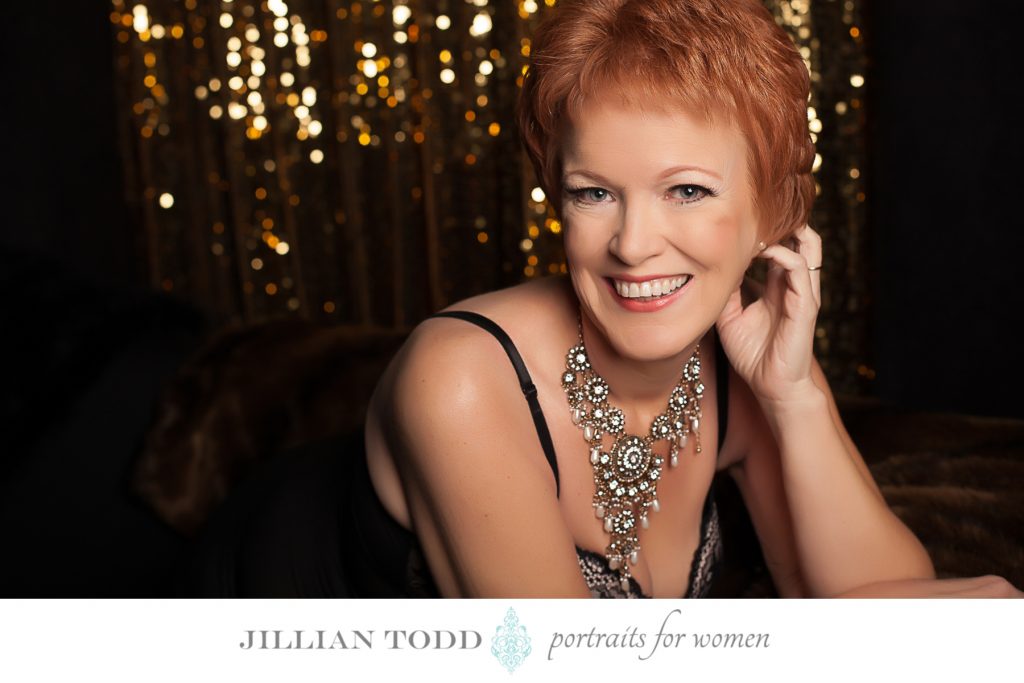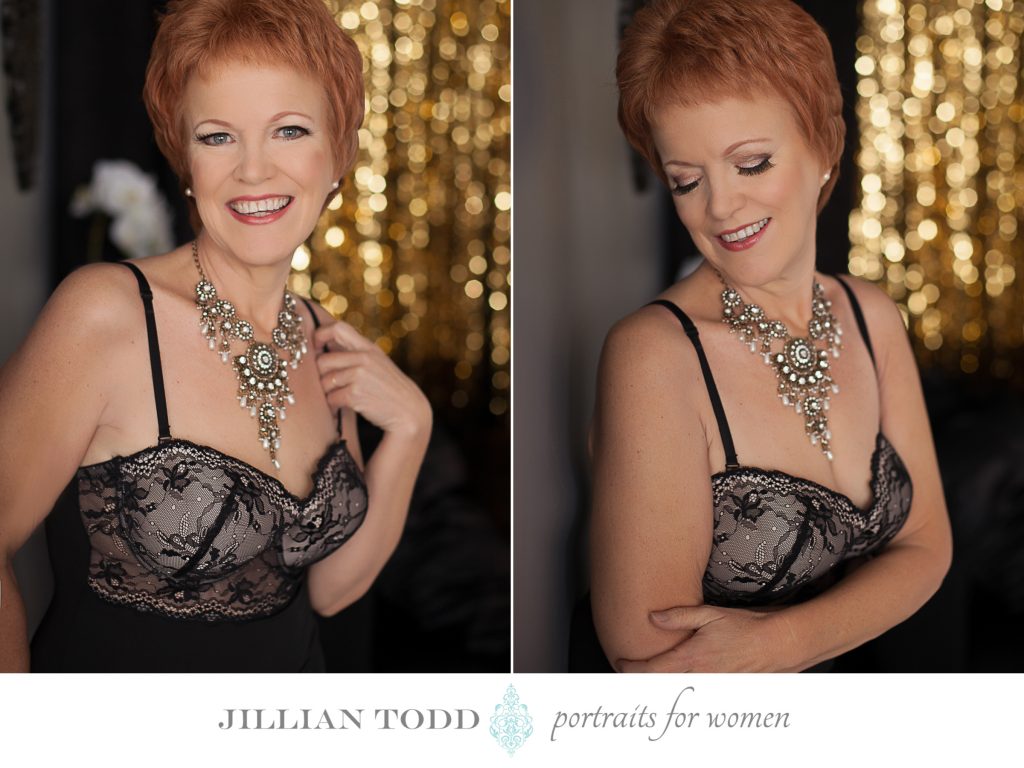 What, specifically, was your favorite part of your boudoir photo shoot experience, and why? The photo shoot itself was my favorite part. Getting beautiful and playing beautiful for two or three hours. And, of course, now that I have my pictures, looking at them and realizing that's me there. That beautiful woman in the pictures is me.
What advice would you give to someone considering booking a boudoir photo shoot with us? Don't wait to feel better about yourself. Just get your pictures taken. Waiting only makes you older. Jillian is so fun to work with. She made me feel at ease instantly, like we were old friends. When she asked whether I had any particular ideas, I told her she was the artist and that I wanted her to work her magic. She certainly did!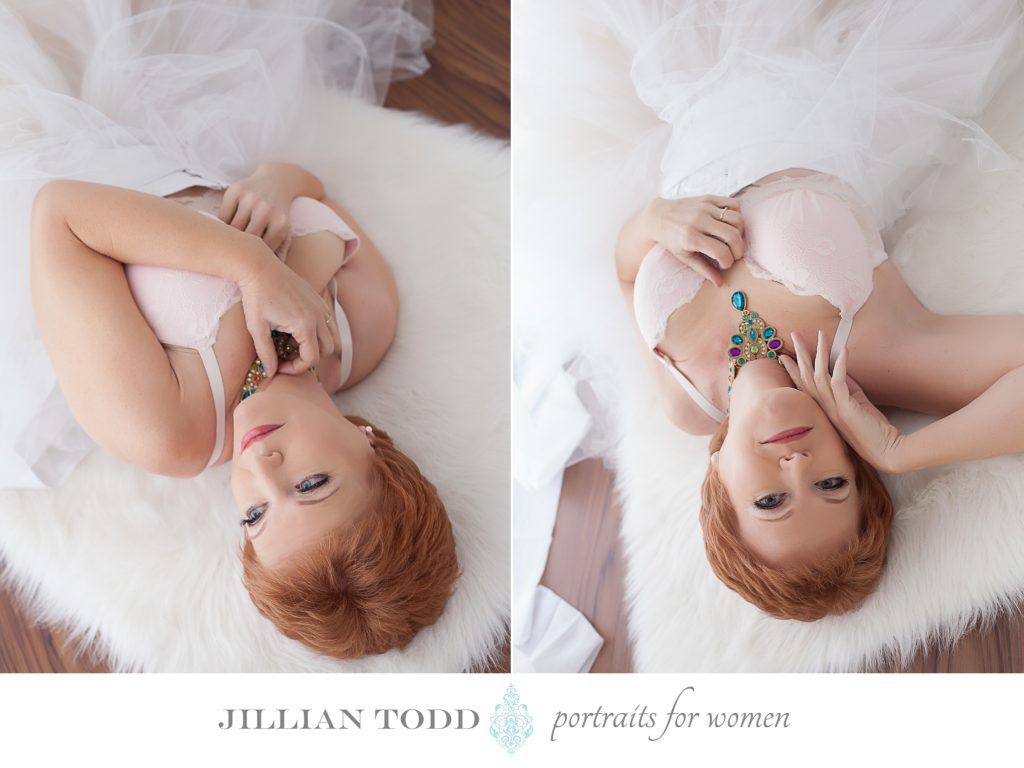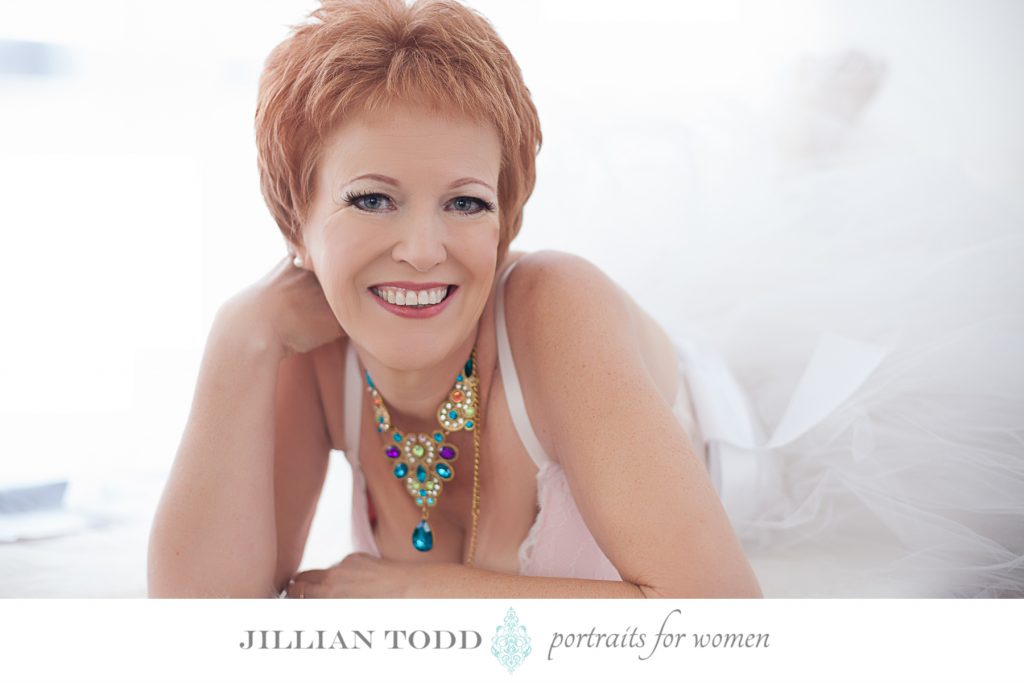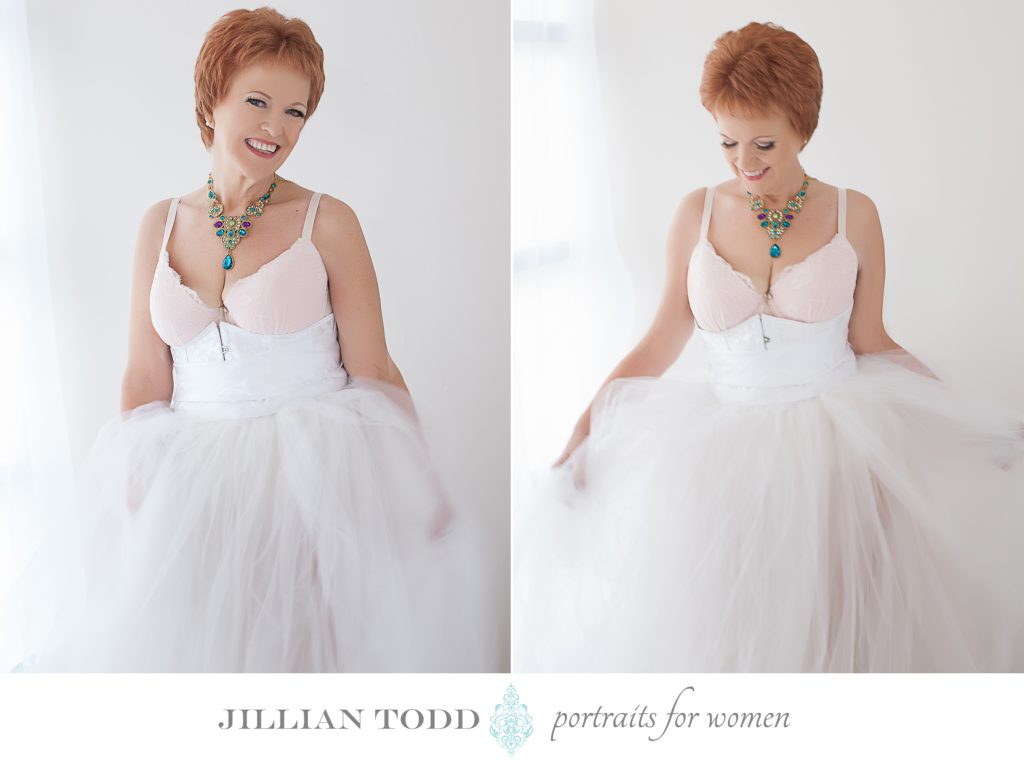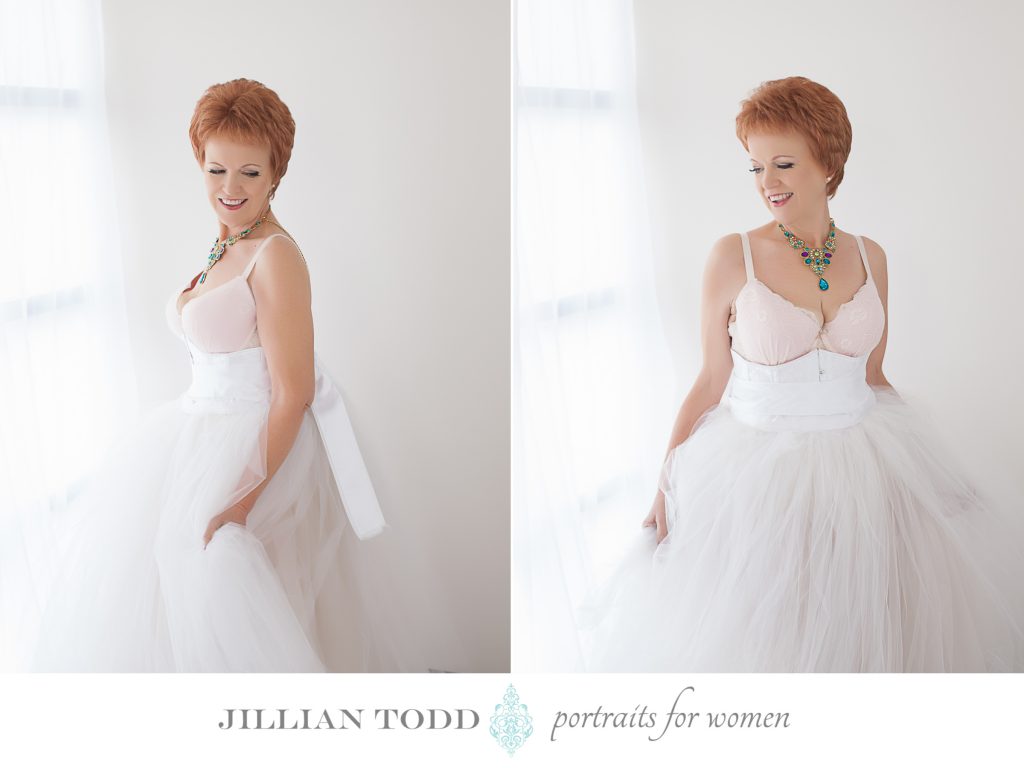 What responses did you get from your Beloved/friends/family about your images? Hubby said the pictures were very beautiful!
What types of negative things (if any) did you tell yourself before your boudoir photo shoot (ie I don't look like a model, I should lose x lbs, I have stretch marks, too old, etc.) After having lost so much weight, I have a lot of saggy skin. I was afraid it would be obvious, but of course Jillian is a master at showing only the beautiful! Also, I'm 55, so I thought that would be the thing that would most show, but again, the photos are beautiful. Don't let bodyhate or fatshaming or any self-esteem problems hold you back. You will be beautiful in your pictures because you are truly beautiful.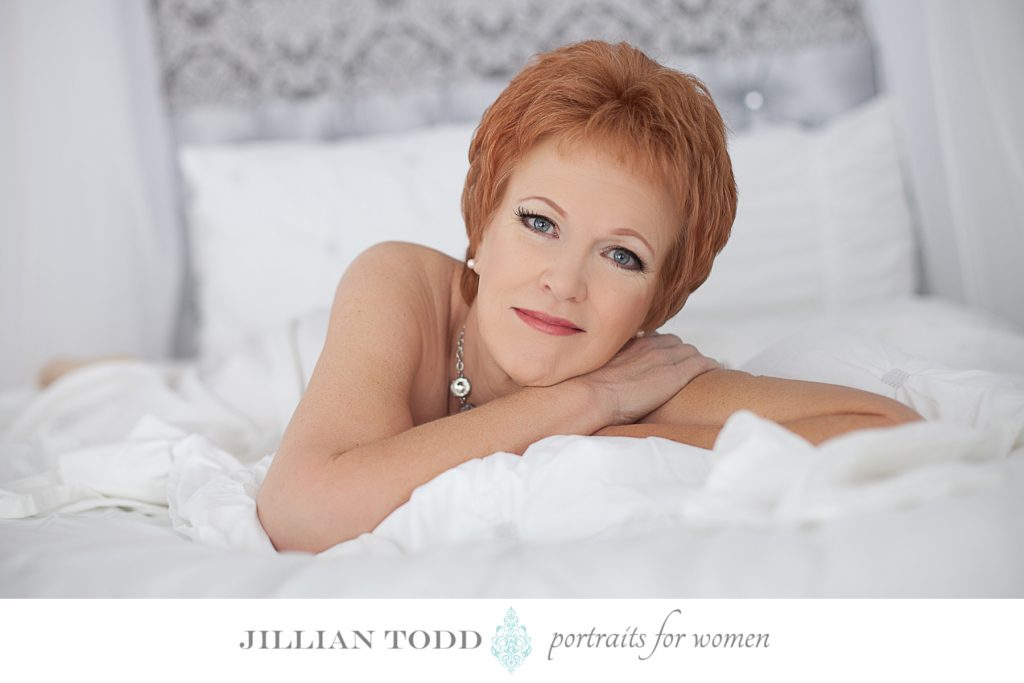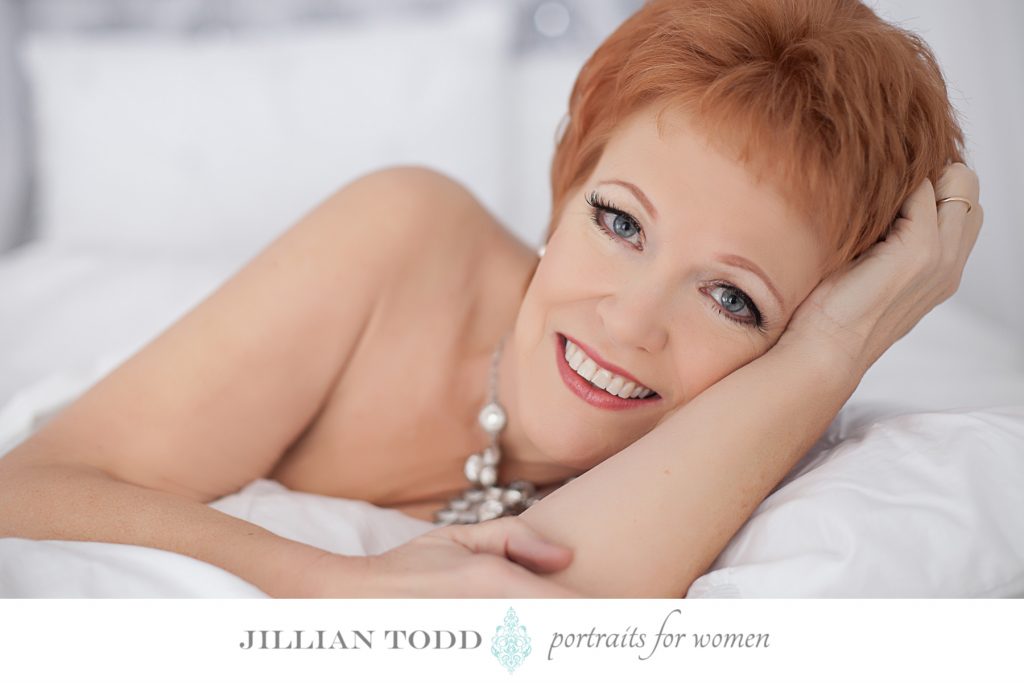 What did your experience do to silence those doubts? I was afraid up until the moment Jillian showed me my pictures. I was afraid I would be fat and frumpy in them and that even though I had had a delightful time at the shoot, the pictures would show the "true me"–that is, the fat, frumpy me. The pictures were so beautiful, I cried. Jillian is equipped for that. She had a tissue handy.
What did you take away from your boudoir photo shoot that surprised you the most? Confidence is the main take-away. Any lingering bodyhate I have can be simply dispelled by looking at my pictures. There, in living color (okay, some are in black and white), is a very beautiful woman. And she's me. I'm basically strutting now.
What three words describe your experience best? Empowering. Magical. Satisfying. That's satisfying on a soul-deep level. A real filling up of my heart to overflowing. I grew up in a strict religious culture that taught me to hide my body, not be proud, don't think about yourself, put others first always. This experience fulfilled the deep longing of a woman to know she is beautiful on a gut level.
What three words describe Jillian Todd Portraits the best? Professional. Comfortable. Worth-It. Jillian, from the bottom of my heart, I thank you. Worth every penny, and I will be back.