Boudoir Pictures for a Fresh New Start
Ms A is a friend of a friend of mine, and when she contacted me to schedule having boudoir pictures taken, she said she wanted something to kick off a new phase in her life. She was recently divorced, embarking on the next higher step in her career and was getting ready to celebrate a big birthday. All reasons to document a new and exciting time in life!
What was your biggest fear before hiring me for your boudoir pictures? Did it come true, and if not, what happened instead? My biggest fear about having boudoir pictures taken was not feeling comfortable and that my pics wouldn't look natural. She blew me away. I was a natural because Jill made me feel beautiful!!
What, specifically, was your favorite part of your boudoir pictures experience, and why? Actually after the first few shots, I loved the whole experience. Never felt sexier!!
If you were to recommend us to your best friend, what would you say? I already have!! Get this done for your significant other!!!
What responses did you get from your Beloved/friends/family about your images?
GORGEOUS!!
First, Ms A wanted new personal branding head shots to go with her new position. We had fun with some non-traditional photos, since she is a rockstar sales entrepreneur.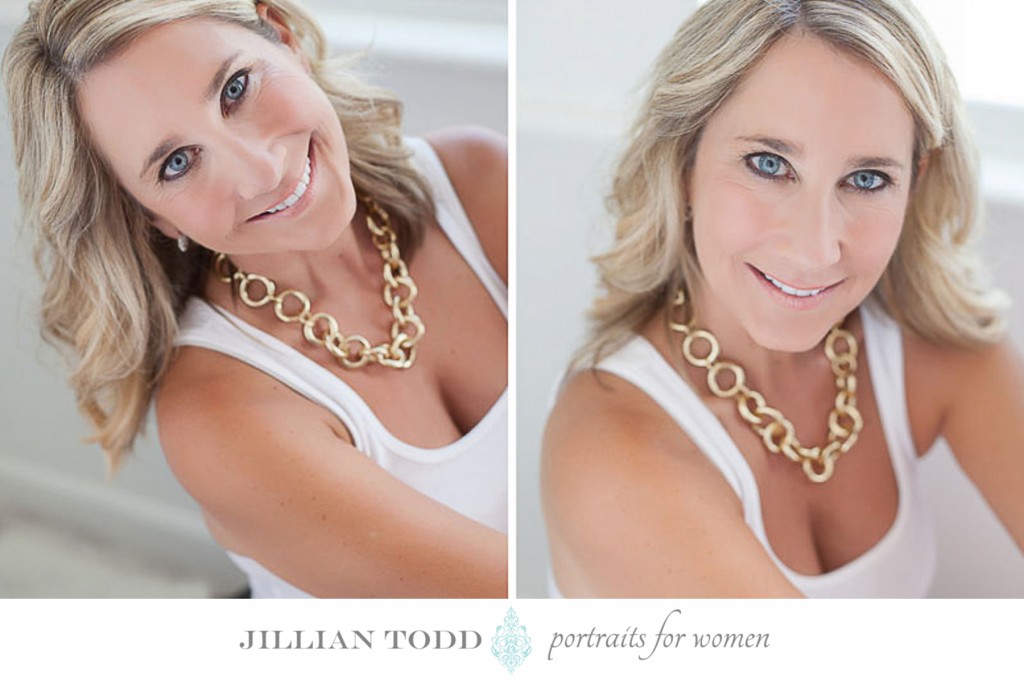 Then we moved to the fun part (kidding! It's all fun!):
One of my favorite boudoir pictures, and I absolutely LOVE the outfit. It's a swim coverup!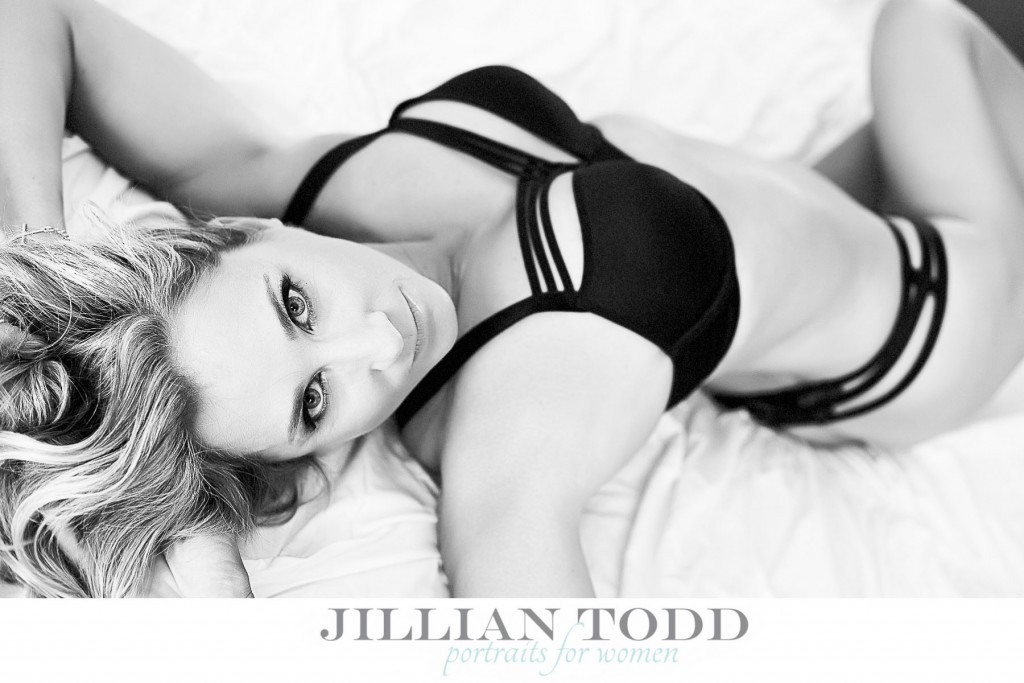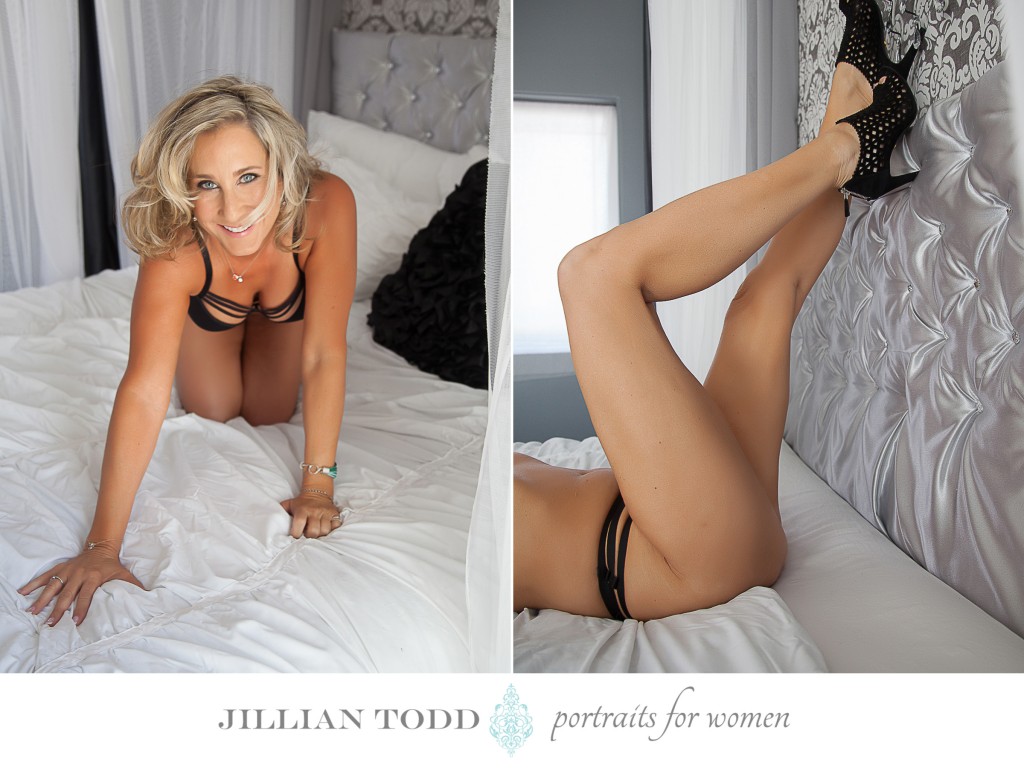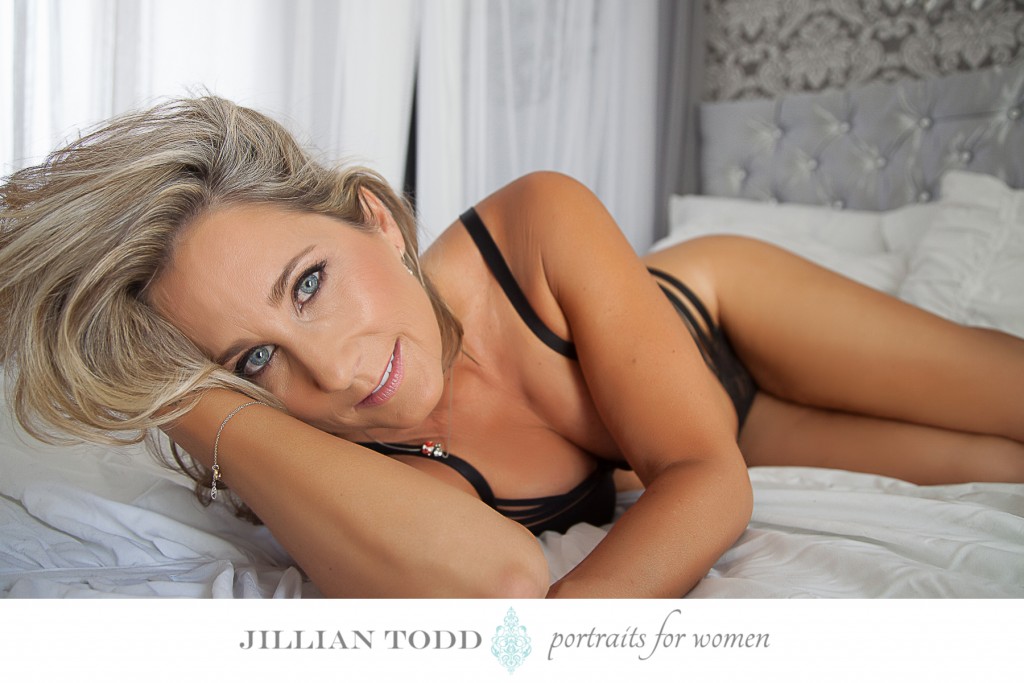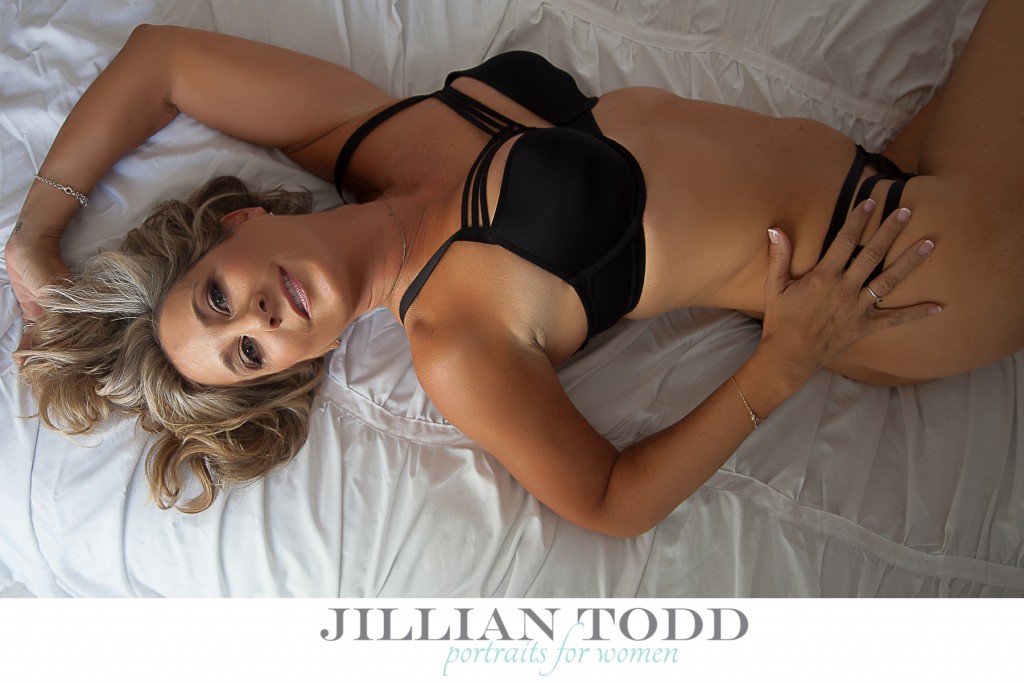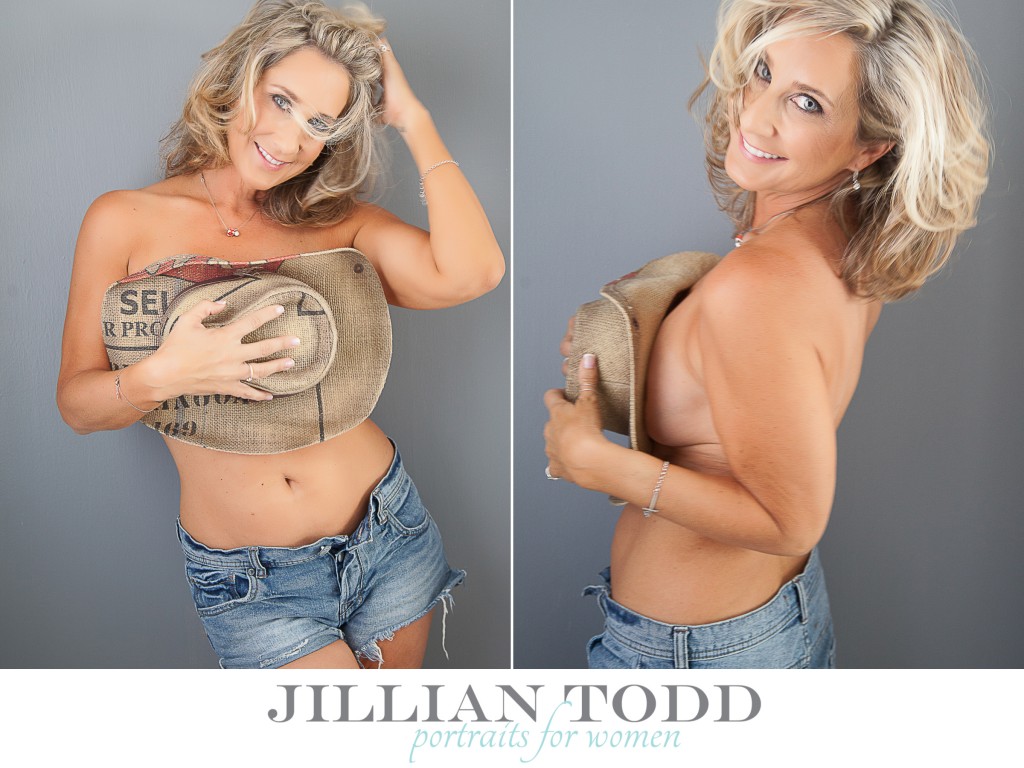 A super fun and flirty look: Daisy Dukes and a cowboy hat!