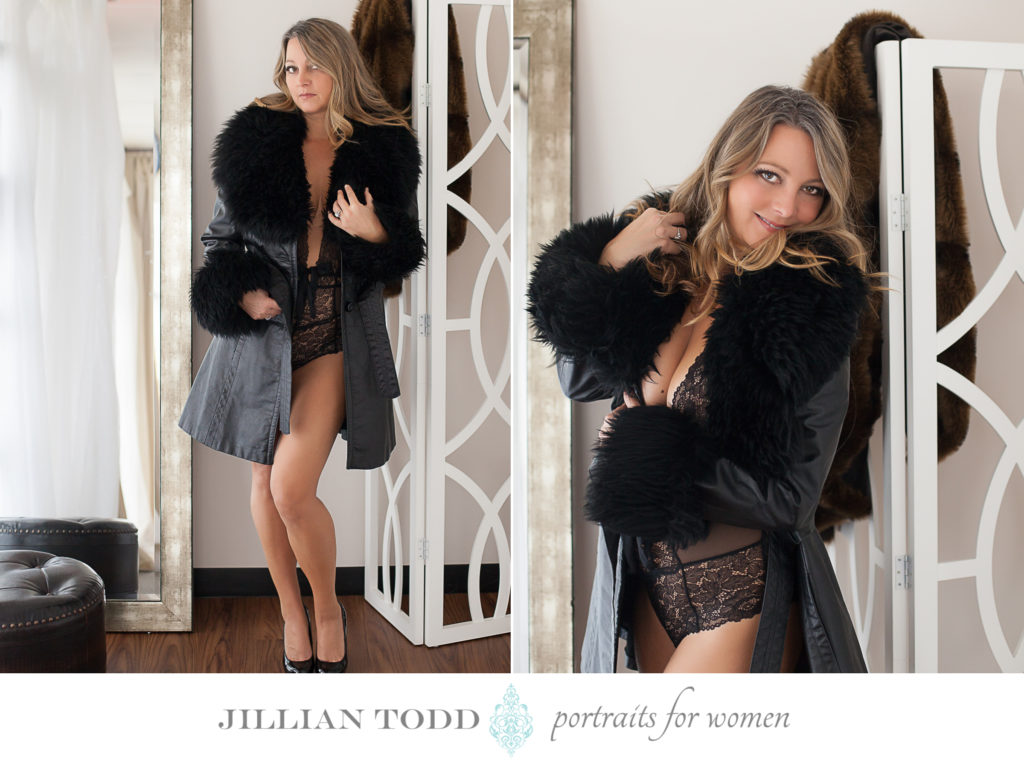 El Dorado Hills Boudoir Photography Experience Shows Her She's Still Got IT
Ms T's El Dorado Hills boudoir photography experience showed her she's not "just a mama" or a grocery-getter. She's a gorgeous goddess, and now she sees it!
When you booked your El Dorado Hills photography experience, did you have any hesitations or fears?
My biggest fear was that I would look heavier in the photos. I think I actually looked slimmer because of the poses used.
Does anything stand out as your favorite part of your El Dorado Hills boudoir photography session?
I loved not having to think about the right pose. Where to put my arms, how to place my hands, look this way, close your eyes. Jillian directed everything from my toes to the top of my head, and even showed me the poses herself.
Any advice would for someone considering booking an El Dorado Hills boudoir photography session with us?
If your photo shoot is a surprise for your husband, be sure to use at least one outfit you know HE loves.
What responses did you get from your Beloved/friends/family about your images? Everyone I have shared my images with were very impressed with how sexy and tasteful the photos came out. My girlfriends feel encouraged to have a session.
What types of negative things (if any) did you tell yourself before your El Dorado Hills boudoir photography session?
I worried about the way I would look when I smile. My cell phone pictures don't look like me because my husband says I do weird things with my lips and eye brows. I think it's just nervousness.
Did your experience silence those doubts?
Jillian told me when I did those things with my eye brows and showed me how to relax in front of the camera so we were able to correct it.
What part of your El Dorado Hills boudoir photography session surprised you the most?
I thought I looked much sexier than I had anticipated looking. Big Confidence Booster!
If you could give your photo session a title, what would it be?
Hot mama's day out!
What three words describe your experience best?
Fun, sexy, hot
What three words describe Jillian Todd Portraits the best?
Professional, encouraging, comfortable, nurturing, artistic, badass. Hard to pick just three!