Boudoir Photo Outfit Ideas in Nude
When it comes to lingerie, corsets are a must-have piece for every lady's wardrobe, especially one (or maybe a few) of them in amazing nude shades.The are one of favorite boudoir photo outfit ideas!  If you've never shopped for one before, it may be a bit confusing for you to choose the best one at first, but with considering some guidelines, you can easily find what you are looking for.
The first step and maybe the most important one for finding the right corset for you is knowing your body shape, so that you will be able to figure out the corset which flatters you the most, while making you feel good and comfortable. Once you choose the right corset, you can then finish your look by adding some matching accessories for a hot, sexy outfit that you were just dreaming of!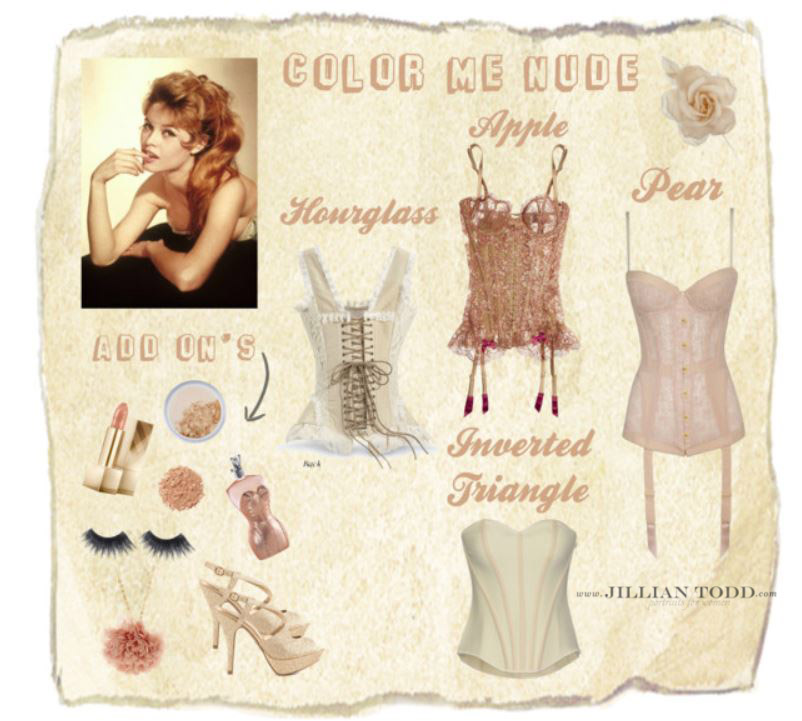 Check out our category for the best boudoir photo outfit ideas, all in one place.