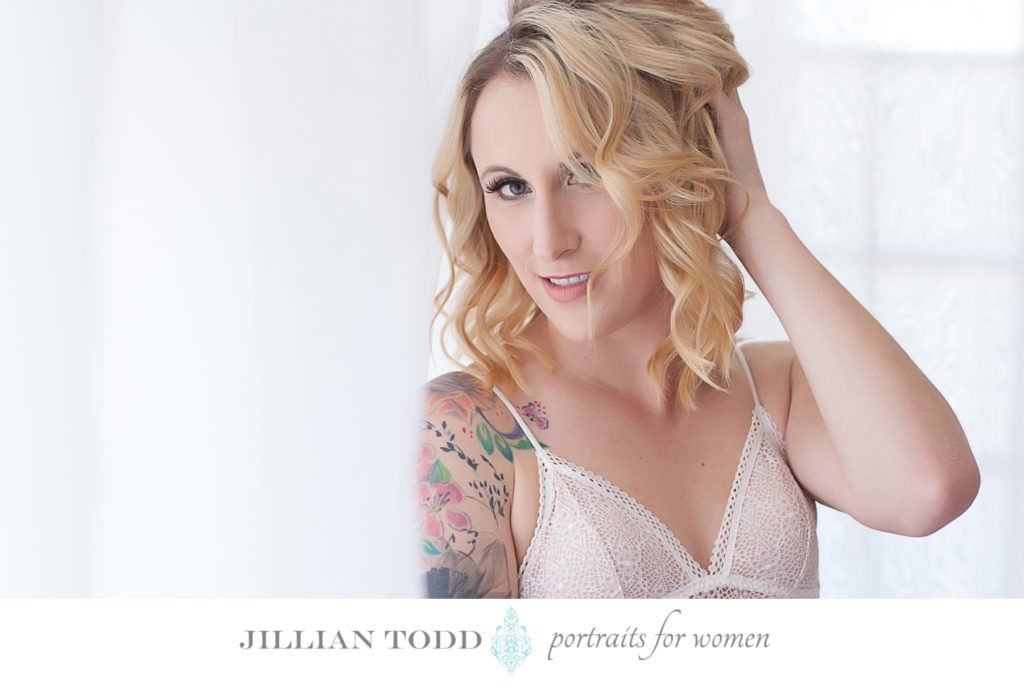 Ione Boudoir Photography | Feeling Like a Queen
What were you most afraid of before booking your Ione boudoir photography appointment?
My biggest fear was that these photos, or myself, would look cheap and trashy. Boy, was I wrong. These photos turned out amazing. Jillian knows exactly how to pose your body, and how to shoot it. The lighting, the background. Everything is classy. Even the nudes!
What's your advice to someone considering an Ione boudoir photography experience with us?
Stop hesitating, and do it!! I had been contemplating for about 6 months. Maybe longer.
I always told myself, "i don't have the money right now. I should probably lose a couple pounds first." Etc..
No more second thoughts. It is so worth it, you will not be disappointed.
Which part of your Ione boudoir photography experience was your favorite?
Not only are you getting beautiful photos of yourself, but you are also getting your hair and makeup done by a professional. I was already on cloud 9 after hair and makeup and we hadn't even started shooting yet. Jillian sets the room up with candles, drinks, and other welcoming particulars to make you feel special on your day. I think my favorite part was being treated like a queen, which every woman should feel like.
What types of negative self talk went on before your Ione boudoir photography session?
What didn't I tell myself? I needed to lose 10 pounds. (That's what I had gained in the last year and was extremely down on myself) I told myself I don't fit into my pants so I shouldn't do it until I was "in shape"
How did people respond when they saw your images?
People could not believe that it was me! I heard more than once, "wow, these are like, really professional." The feedback has been outstanding.
How did your Ione boudoir photography experience silence those doubts?
It shut me right up and made me realize how amazing my body is. Especially after having two kids!
What did you take away from your experience that surprised you the most?
That I need to stop being so hard on myself. We only get one body in this life, and we need to cherish and love it § What would you name your Ione boudoir photography experience? Give your Ione boudoir photography experience a title:
Give your Ione boudoir photography experience a title:
What extra 10 pounds?
What three words describe your experience best?
Queen~Exhilarating~Fulfilling