Ms H found me while looking for boudoir photographers, and finally decided to pull that proverbial trigger and get boudoir photos for her birthday. You keep reading it over and over, but it's true: we had such a great time, nerves falling away and the internal light starting to show on the outside, ready for the lens to capture. It is my absolute honor to be able to create boudoir photos that you can look back on and feel your heart expand in love…for YOURSELF. xo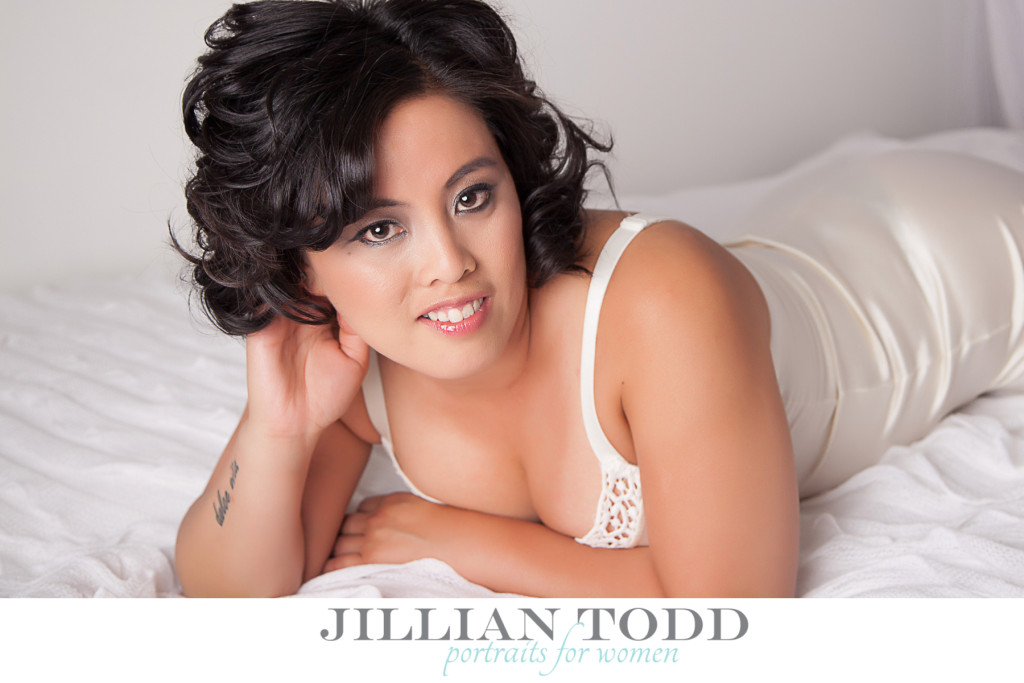 How did you feel after you took the plunge and booked boudoir photo shoot? I felt like empowering and nervous that I'm actually doing this.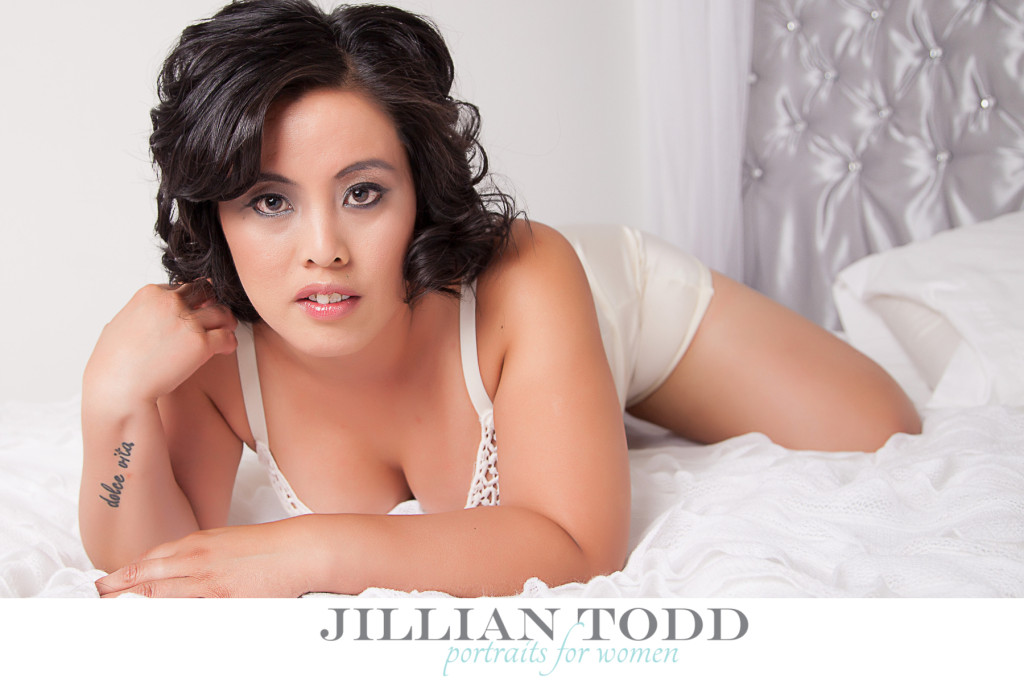 How did you feel during your photo shoot? Did it take you much time to get comfortable? It was a feeling that I never thought I could feel about myself. Something I can't describe. I saw myself in a new light. I got comfortable pretty fast because you and I had started off with a great conversation!
Who did you call first about your session? What tidbits did you share with them? I called my girlfriend of 10 years and just be like i'm doing this. She was very supportive.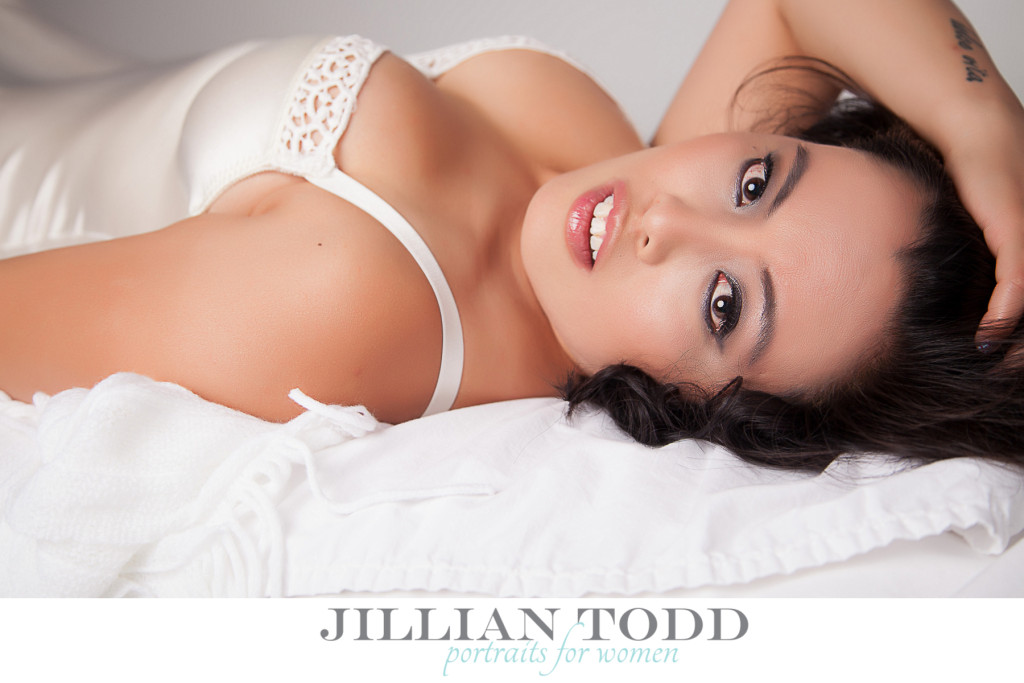 Any standout favorite moments from your photo shoot? My favorite moment is being able to just have a conversation with you. It made me more comfortable and ease into my shoot. My favorite is the black lace on the black wall.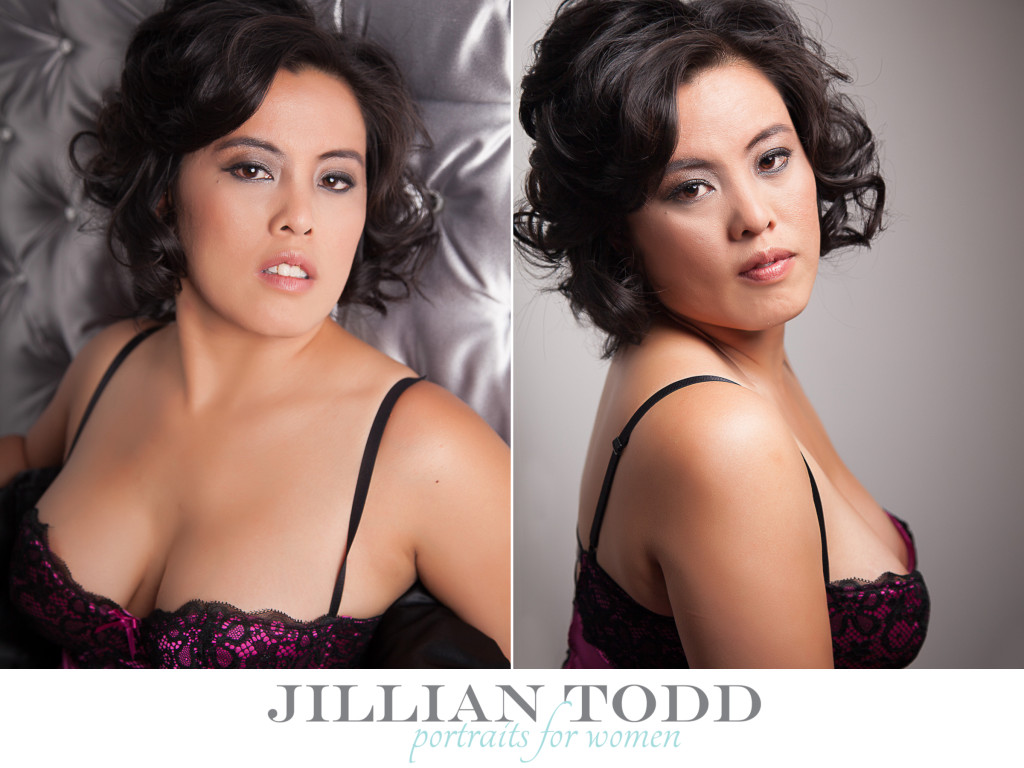 What was your biggest fear before hiring us for your boudoir photoshoot? Did it come true, and if not, what happened instead? I didn't have a fear hiring you! It was nice finding a women who do these type of shots. It's usually men and Jillian understood and listened with why I did these boudoir photos.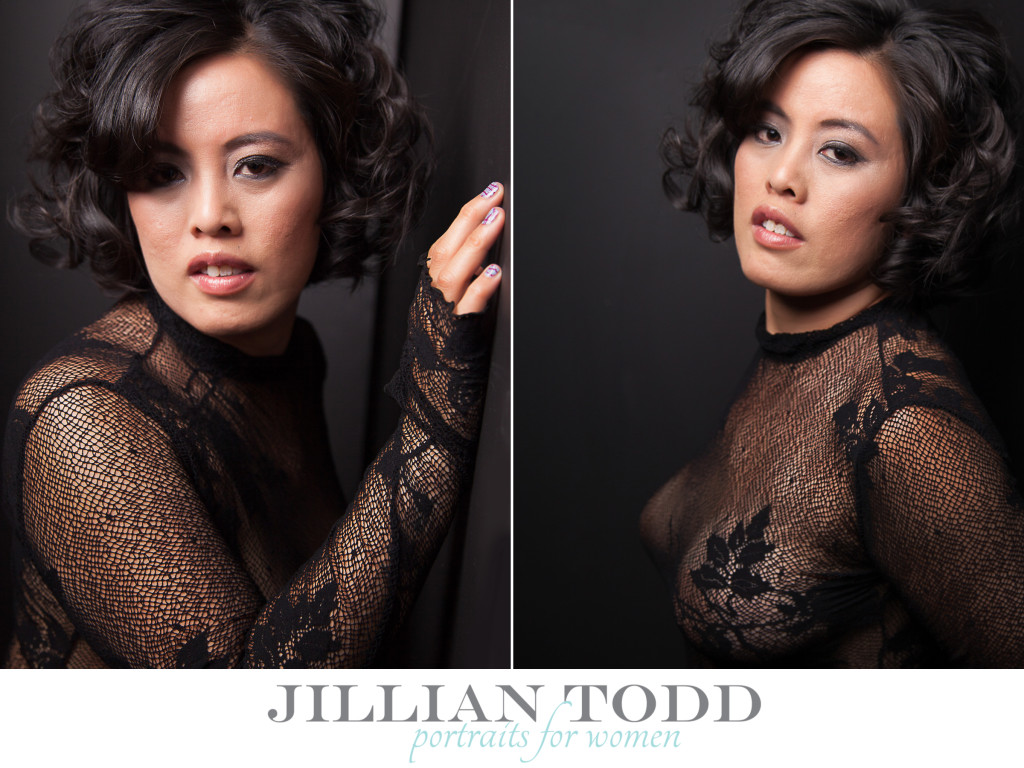 What, specifically, was your favorite part of your experience, and why? Having a great conversation with Jillian and of course all the different outfits!
What advice would you give to someone considering booking a session with us? Have fun with it!
What responses did you get from your Beloved/friends/family about your boudoir photos? I didn't show too many folks because I did this for myself. The ones I did show it too, loved it!
What did you enjoy most during the planning process? Jillian listening to my concerns!
What did you take away from your experience that surprised you the most? That was went out of my comfort zone to do this!
What three words describe your experience best? fun! confidence!
What three words describe Jillian Todd Portraits the best? There are no three words that describe her! She is overall an awesome photographer!
Ms H chose some of the best boudoir outfits: slips, corsets and a mesh dress.