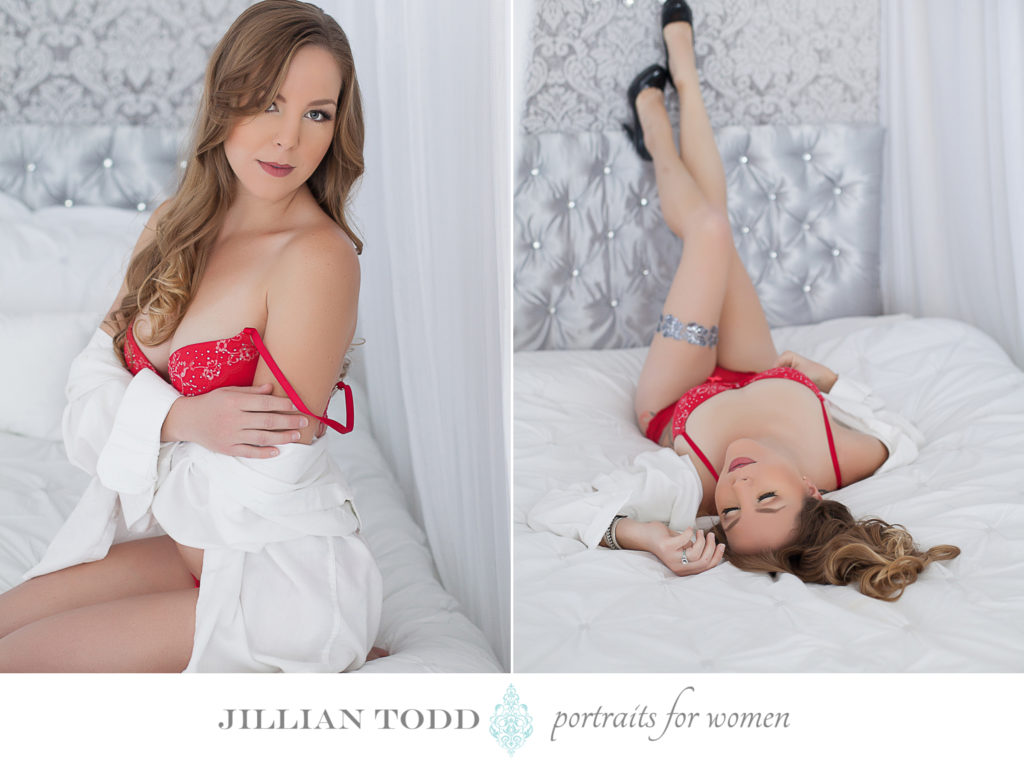 Sacramento Bridal Boudoir Photography: Ms A Only Expected it to Surprise Her Groom
Ms A booked her Sacramento bridal boudoir photography session as grooms gift for her fiancé. She said she knew it would something he would never expect from her and she knew he'd be surprised and absolutely love it.
She said she's usually very self conscious and not very confident. She was hoping to look more confident and seductive, as well as her naturally happy self.
How did you give your Sacramento bridal boudoir photography album to your groom?
His "best woman" delivered it to his room about thirty minutes before we walked down the aisle.
What was his reaction when he saw your album?
He loved it. He couldn't stop talking about it the next day. Some of the bridal party knew about it, but my husband was the only one that saw it
Did you have any fears about your Sacramento bridal boudoir photography shoot?
I was extremely nervous about doing it and almost backed out at the last minute, but ultimately I knew it was the best gift I could give him. I was glad I didn't cancel because I ended up having a lot of fun during the shoot!
Any surprises for you about your Sacramento boudoir photography experience?
I was so surprised by how fun it was. I'm so self conscious I thought I was going to be uncomfortable the whole time.
What advice would you give other brides considering booking a Sacramento boudoir photography session with us?
Just do it! Don't even think twice about it. It will make you feel good about yourself, it's fun, and it's such an incredible gift for a significant other.
Did you go through any negative self-talk?
I wanted my stomach to be a little flatter and I was concerned about my acne.
What did your Sacramento boudoir photography experience do to silence those doubts?
Once we got started I forgot all about those. The makeup artist did a great job so you couldn't see any blemishes without it feeling cakey or thick or overdone.
What did you take away from your experience that surprised you the most?
I had such a hard time keeping it a secret from my husband, I thought that would be the easy part. I couldn't wait to tell him about it or give him the gift. I couldn't wait myself to see the finished product