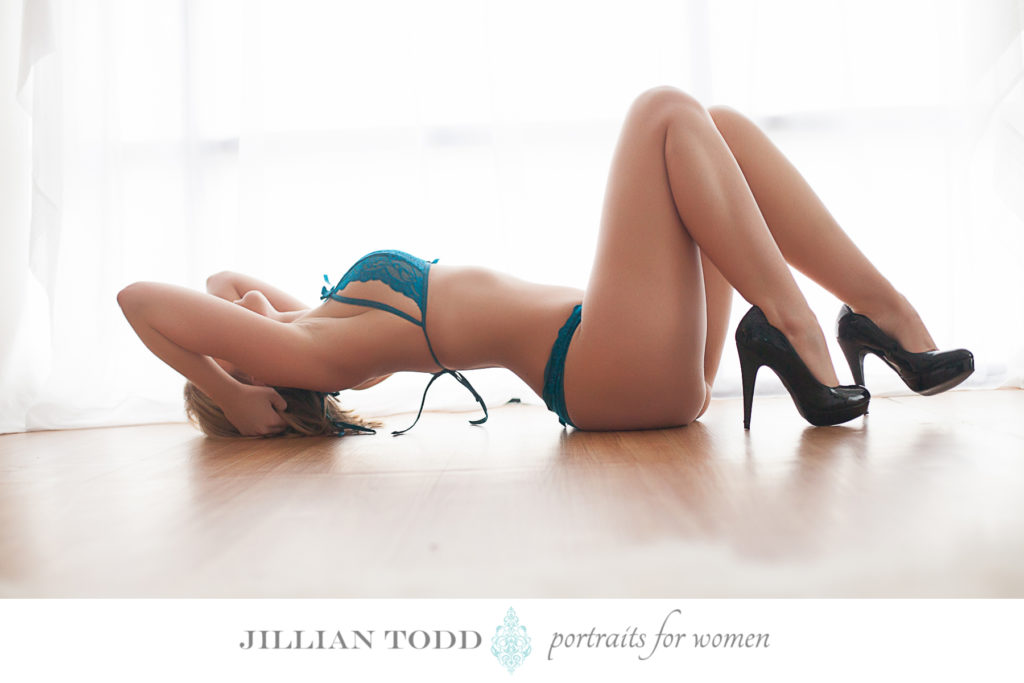 Woodland Boudoir Photography, Discovering She's Really NOT a Train Wreck
Ms M booked her Woodland boudoir photography session with us to surprise her hubby on his birthday. She told us she usually keeps it simple, since she's not a trendy person or up on all the current makeup looks. And she definitely didn't see herself as sexy as he did. She wanted to break out of her quiet routine and do something unexpected for him.
What was your biggest fear before hiring us to shoot your Woodland boudoir photos? Did it come true, and if not, what happened instead?
I suppose I was worried about feeling uncomfortable or judged. It was quite the opposite. Jillian was so supportive and made me feel so comfortable!
What was the best part of your experience, and why?
The fun I had! I thought I'd be a nervous wreck through the whole thing.
Her positive feedback and jokes really helped. I had a great time.
If your best friend was thinking about booking her own Woodland boudoir photo shoot, what would you tell her?
It's so worth it. Put your initial fears aside and just go for it! You won't regret it.
How did your hubby respond to your Woodland boudoir photos?
My husband was absolutely speechless. He loved them.
What types of negative things did you tell yourself before your Woodland boudoir photography session?
I thought oh my god I have no clue how to pose, I hope she helps me!
Did your experience having your Woodland boudoir photos taken silence those doubts?
YES! Jillian walked me through literally everything. It was such a relief.
What surprised you the most about your Woodland boudoir photography experience?
That I'm gorgeous in my own skin!
If you could give your photo session a title, what would it be?
Beautiful train wreck. Lol.
What three words describe your Woodland boudoir photography experience best?
Fun, empowering, exciting.
Describe Jillian Todd Portraits in three words or less:
Elegant, tasteful, fabulous.