Boudoir photos are one of the most thrilling gifts to give to your hubby or groom. Ms K decided she wanted to surprise her hubby with sexy, beautiful boudoir photos of herself. We had such a blast during her photo session, and to say her hubby was excited about his gift is a huge understatement.
Why did you decide to take boudoir photos?
I was longing to do something unique, classy and special for my husband of 12 years. I was so excited to feel beautiful. It takes a lot for a country girl that grew up in the dirt to think, "wow, I look hot!" Or feel like one of the pretty girls. Ashley worked magic on my makeup and even taught me some tricks, and Jillian was absolutely amazing at making me CALM. We talked and gabbed like old friends and all the while she was directing and getting pictures if me that were stunning!
What were you most concerned about when considering taking boudoir photos?
I think my biggest fear is that I would embarrass myself or not feel pretty in the least in front of a very intimate camera angle. It was absolutely the opposite. And i felt like a million bucks, I was completely me in every picture and enjoyed every second.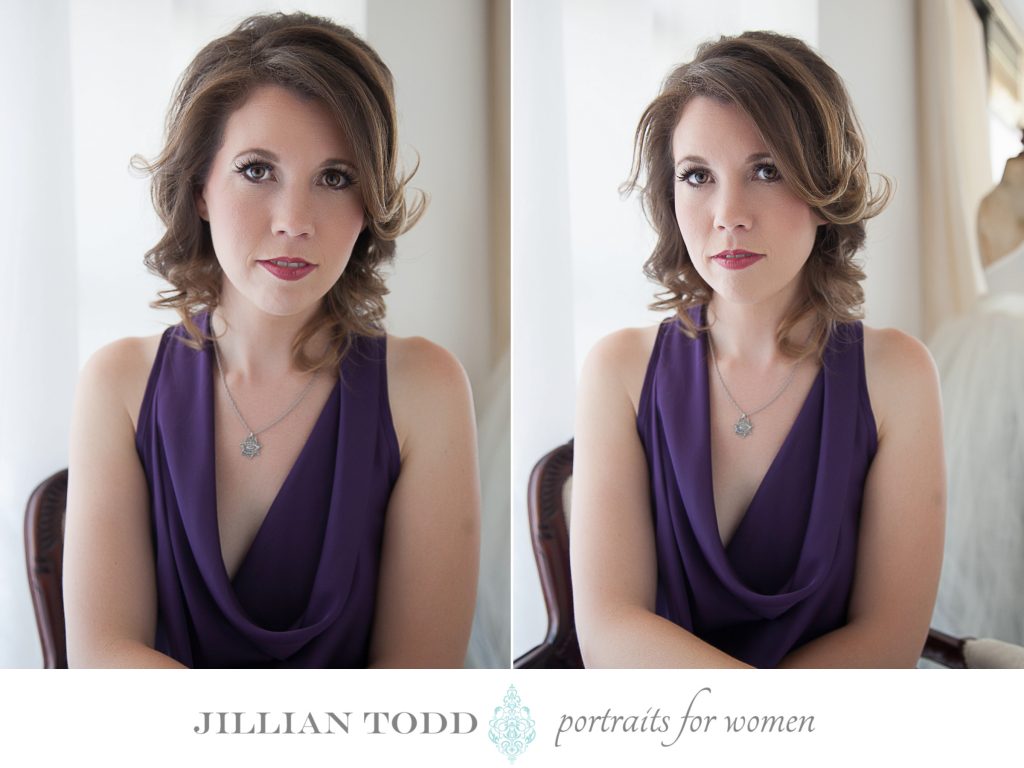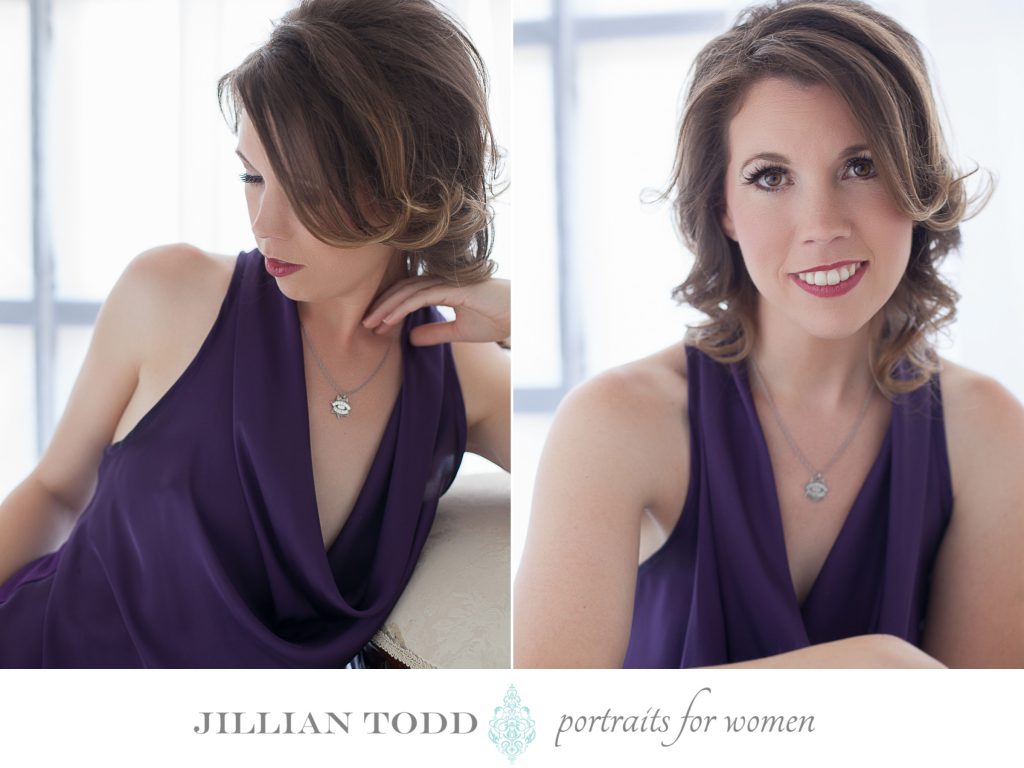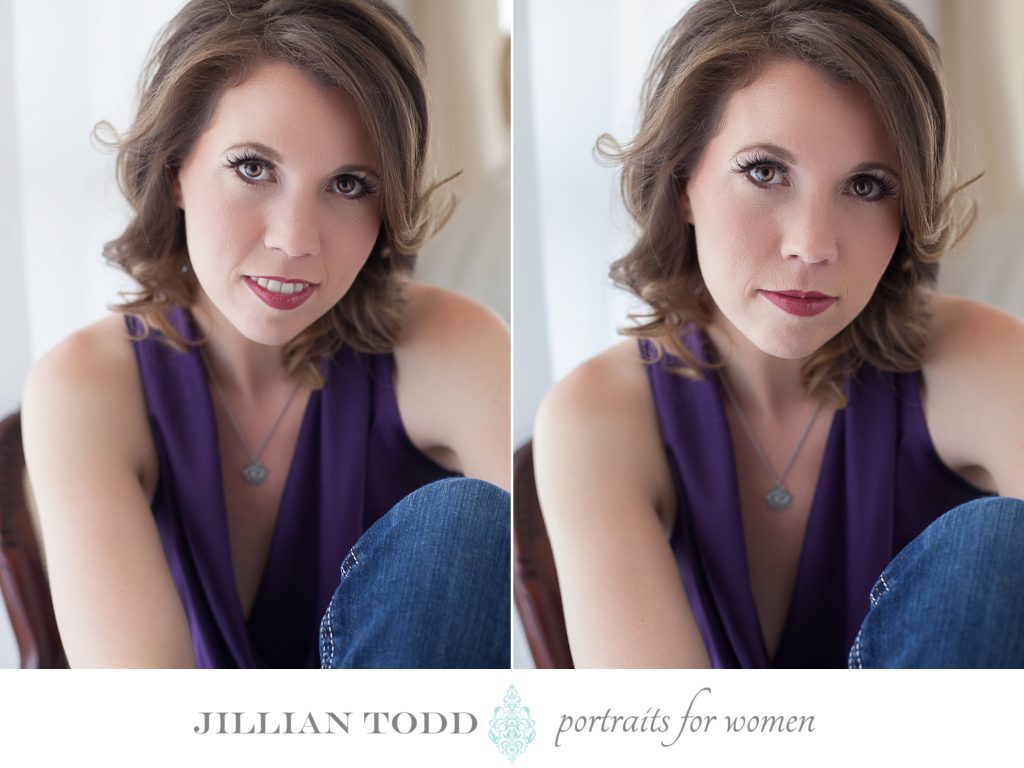 My favorite part of the experience was coming home to see my husbands face light up at the sight of me. Jillian gave me a perspective of myself that I never got to feel before, my husband's perspective of how beautiful he sees me. He was actually in awe. He stared and didn't care about pointing it out to everyone how gorgeous I looked. Our daughters smiled and saw both of us staring at each other with love. It's not a frequent occasion where mommy looks so stunning, and i felt it. We have these pictures to enjoy over and over again, and each time my husband looks at me with a "look" I love it, and I know how he sees me.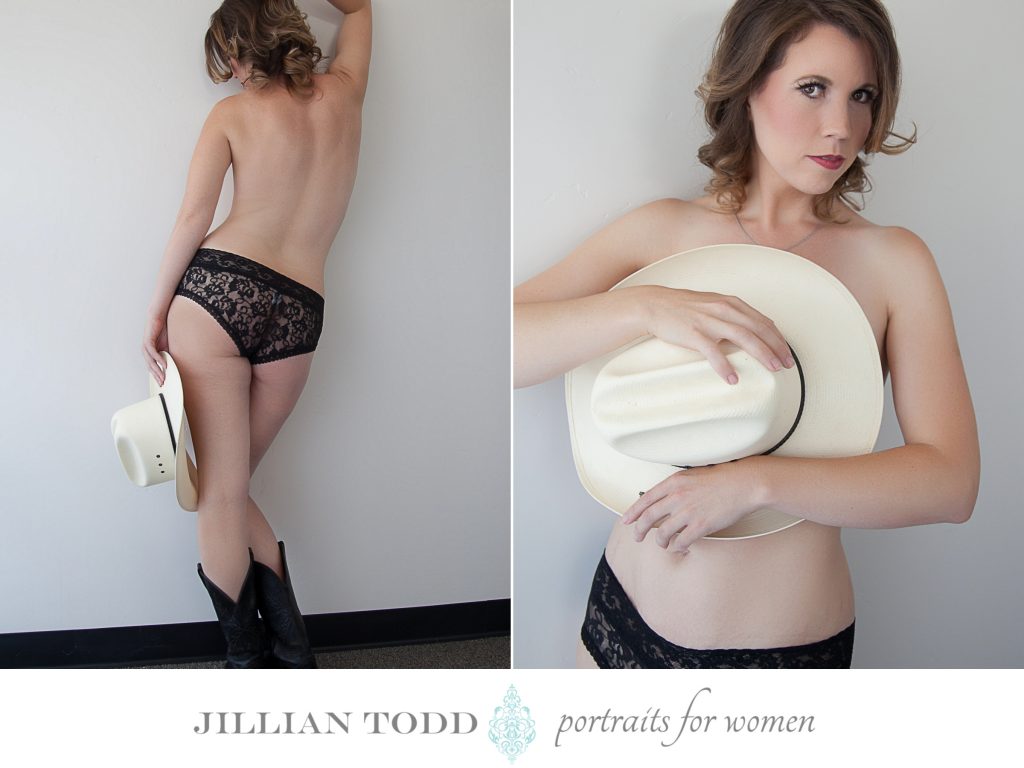 What advice would you give other women considering getting boudoir photos?
Do it! Pick out your favorite outfits, and treat your spouse to you, its absolutely the easiest gift I've ever given. Jillian is very professional and hilarious too. Ashley is superb at what she does and takes your personal preferences for makeup very well.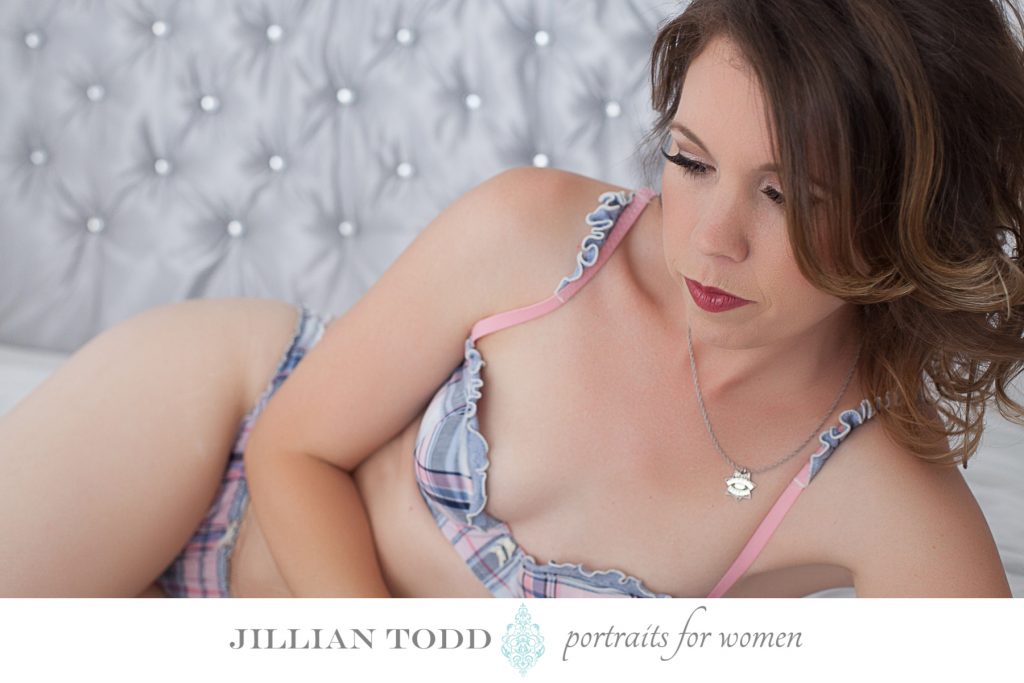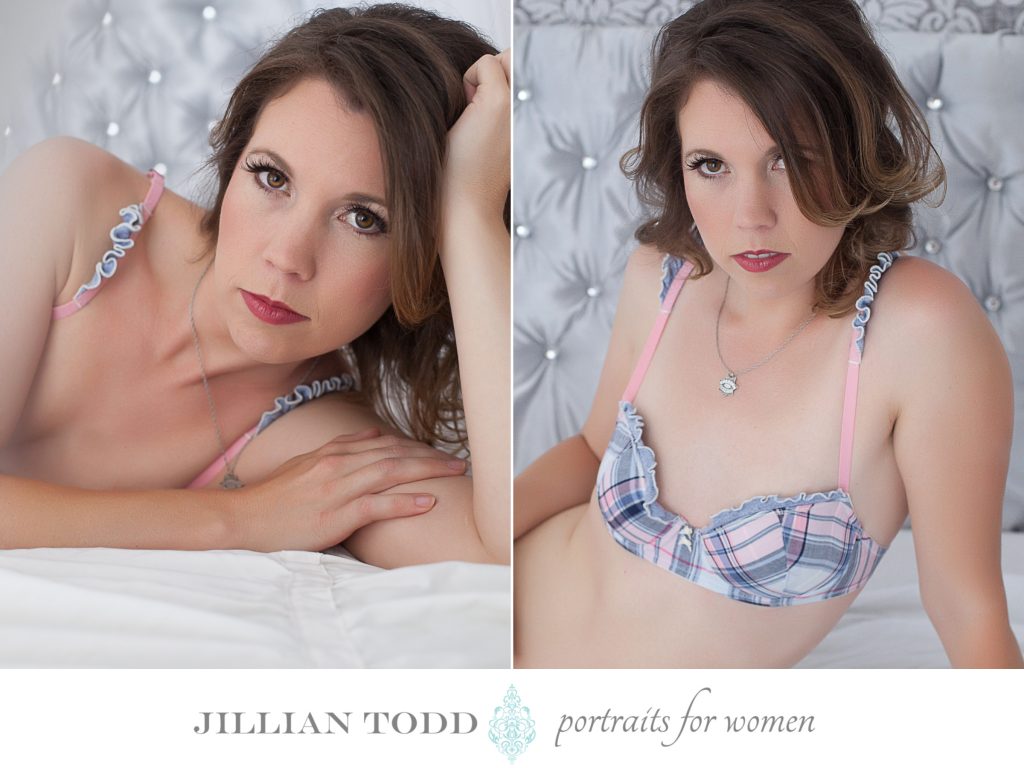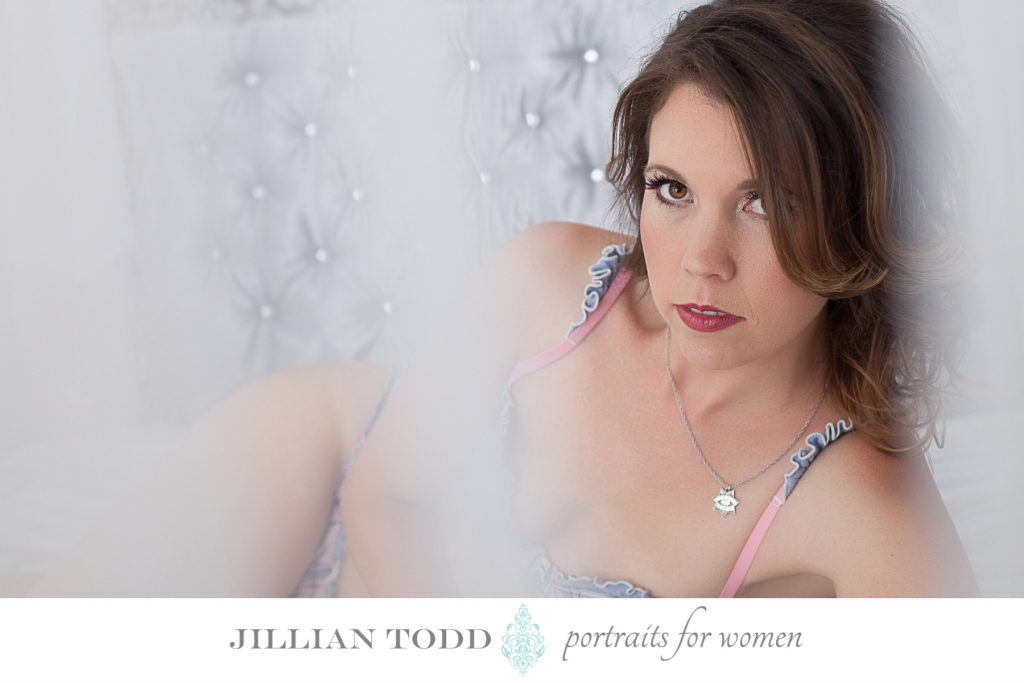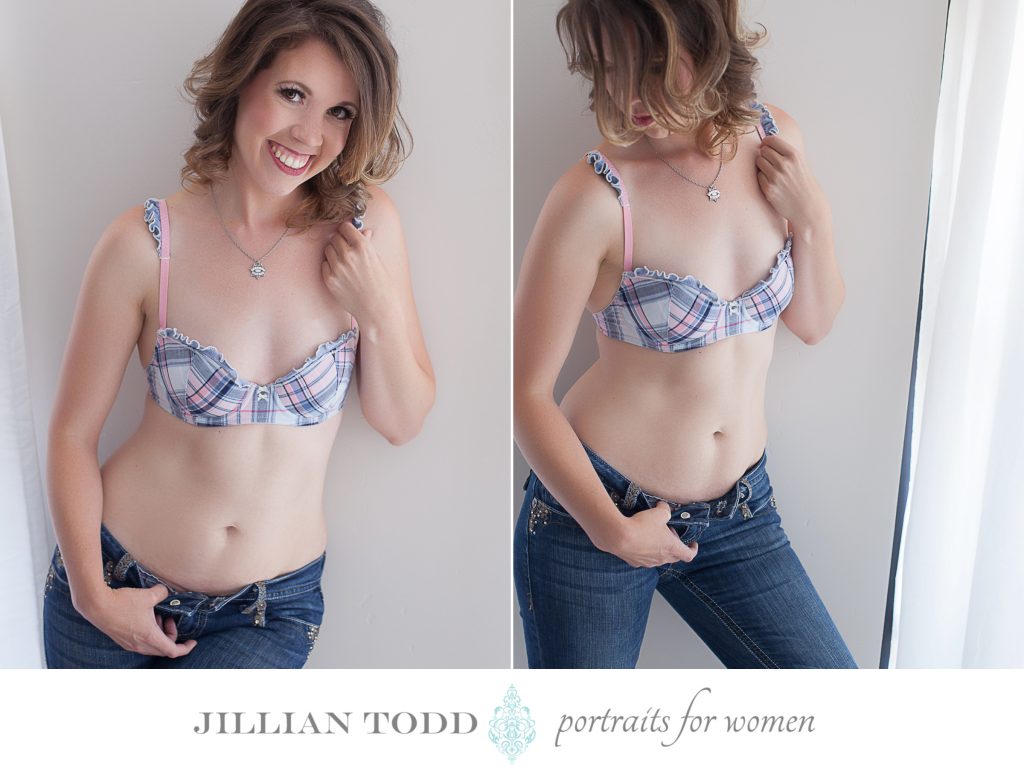 Everyone was stunned that I was willing to do it (because i am pretty conservative) but my husband was giddy with excitement and calls me his hotty he needs to keep away from his buds.