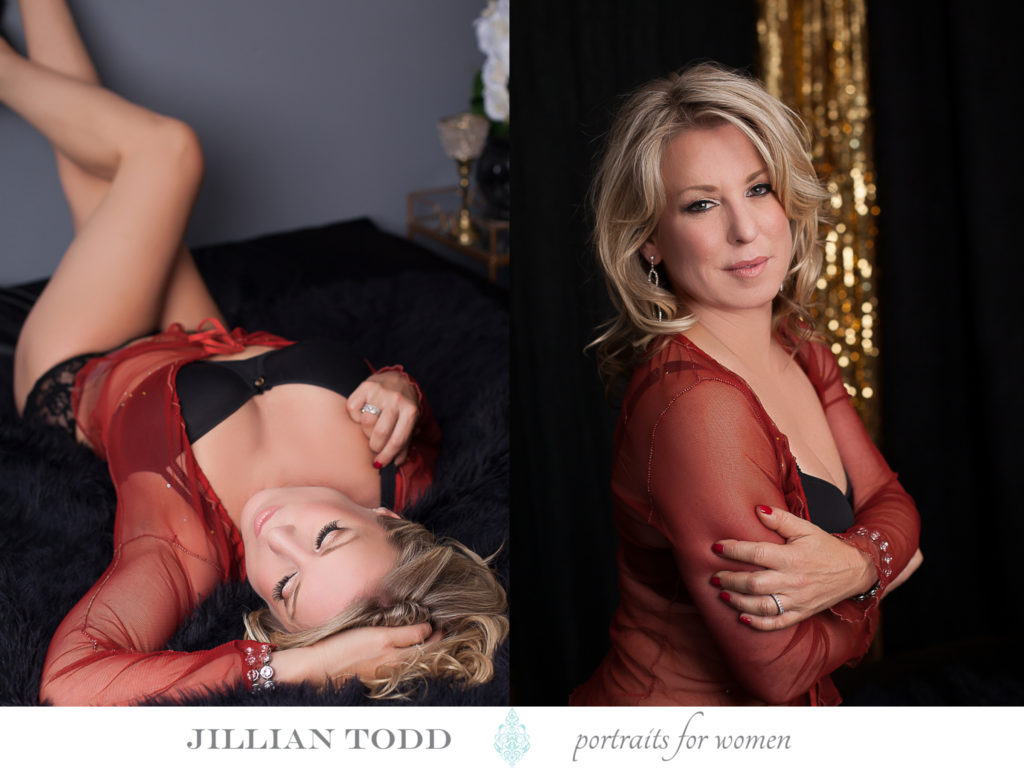 Carmichael Boudoir Photography and Not Waiting for "Someday" to Arrive
I had seen really great boudoir shots and thought to myself, 'I really should do that someday'. I've researched it, checked Groupon, etc., but had never pulled the trigger. I saw your post via Lana (love her pics by the way) and decided it was a sign to do this now!
Why did you finally decide to book your Carmichael boudoir photography session?
I've always admired boudoir photos and would think to myself 'I should do that someday'. When I saw the opportunity I decided to take it. Not getting any younger :).
Did you have any fears about your Carmichael boudoir photography session? Did it come true, and if not, what happened instead?
I was afraid of feeling silly. I am not very photographic, I had faith that the pictures would turn out well but felt anxious about "trying" to look sexy.
My fear did not come true. You did a wonderful job making me feel at ease and it was a fun day!!
Do you have a favorite part of your Carmichael boudoir photography session?
It was all great!
YOU were so much fun and made me laugh, that is so important to the whole experience.
I loved learning that the more uncomfortable the pose, the better it will look.
I also enjoyed going through all the pics in end. It is so fun to see yourself looking so great.
What advice would you give to someone considering booking their own Carmichael boudoir photography session with us?
JUST DO IT!!!! I already pushing my girlfriends to go see you! I want them to have the great experience i did!!
How did your Beloved/friends/family respond to your Carmichael boudoir photography images?
All positive. I texted a pic to the beloved and he crashed into a garbage can!
My mother took a look at all the pics and congratulated me on doing it and assured me that when I am in my 70's I am going to be so grateful I did this!!!
What did you take away from your Carmichael boudoir photography experience that surprised you the most?
My legs look great upside down!
I remember telling you that I love the way you airbrushed them and you responded "I didn't touch them".
My take away is that we concentrate on our imperfections that may not be there or as visible as we think they are.
What three words describe your experience with Carmichael boudoir photography best?
fun, empowering, exciting
What three words describe Jillian Todd Portraits the best?
awesome, professional, classy