Ms N contacted me for a Bridal Boudoir photo session for a unique groom gift. When we started to talk about planning bridal boudoir photo session, we of course got to talking about how they met and their story. It is a beautiful one!
Ms N and her groom met through her work: she is a hair stylist, he her client for over 12 years. Sadly, his wife passed away a number of years back. In the years after, Ms N's groom worked on himself, getting healthy and eventually losing over 120 pounds all on his own and worked up the courage to ask Ms N out. It's hard not to imagine how wonderful and exciting while at the same time awkward that would have made her feel, but as she says, "It took a little while for me to process the loss of his wife, our age difference and getting into a new relationship with teenage daughters…But once I was able to see through everything and really realize the amazing man he is it just started to work!"
They dated for almost two years and got married last October. How's that for a love story!! Sometimes you just don't know how it's going to happen and it comes out of left field, beautifully! (I know from experience!!)
We had such a great time chatting and shooting, the hours seemed to slip by. Best wishes for a beautiful marriage, Ms N! xo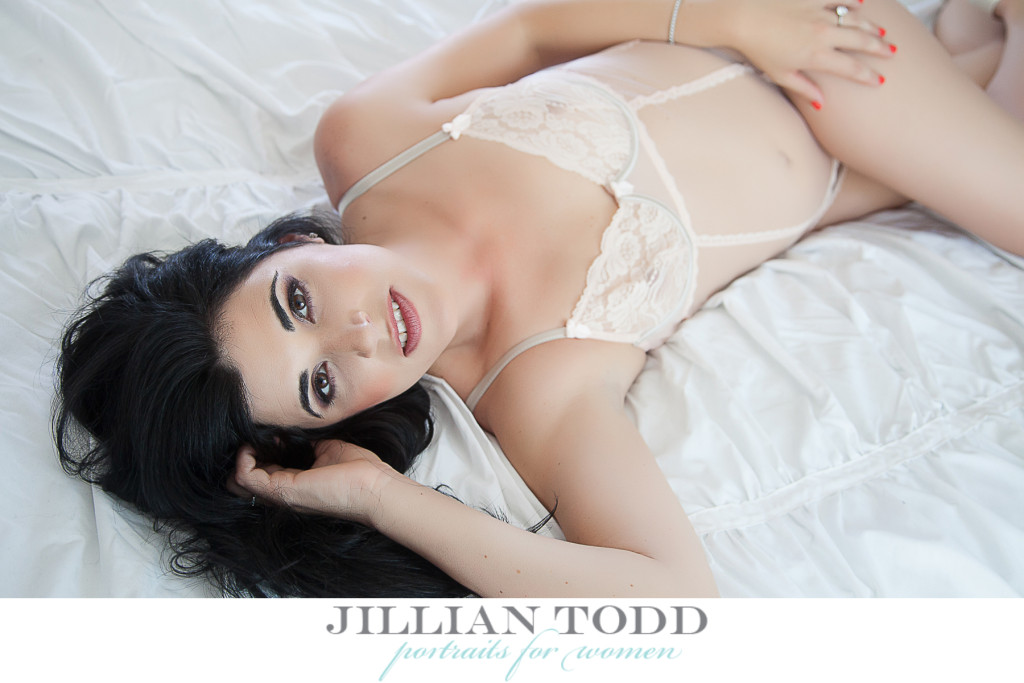 Boudoir is the best unique groom gift! He was very surprised to receive it the day of the wedding!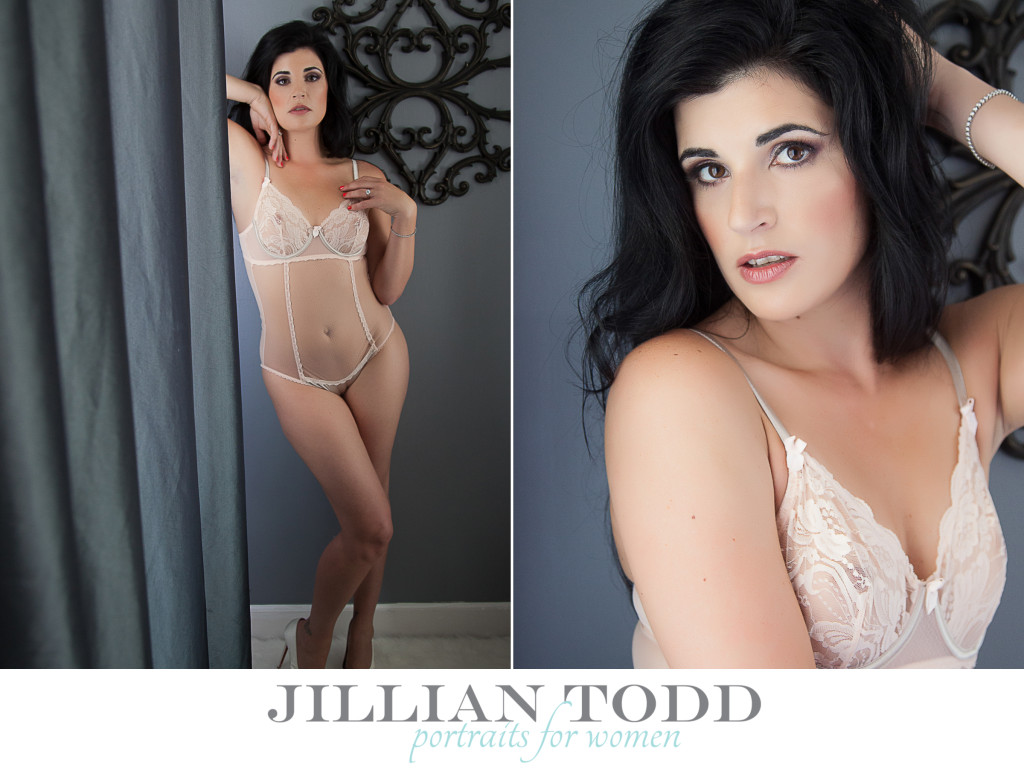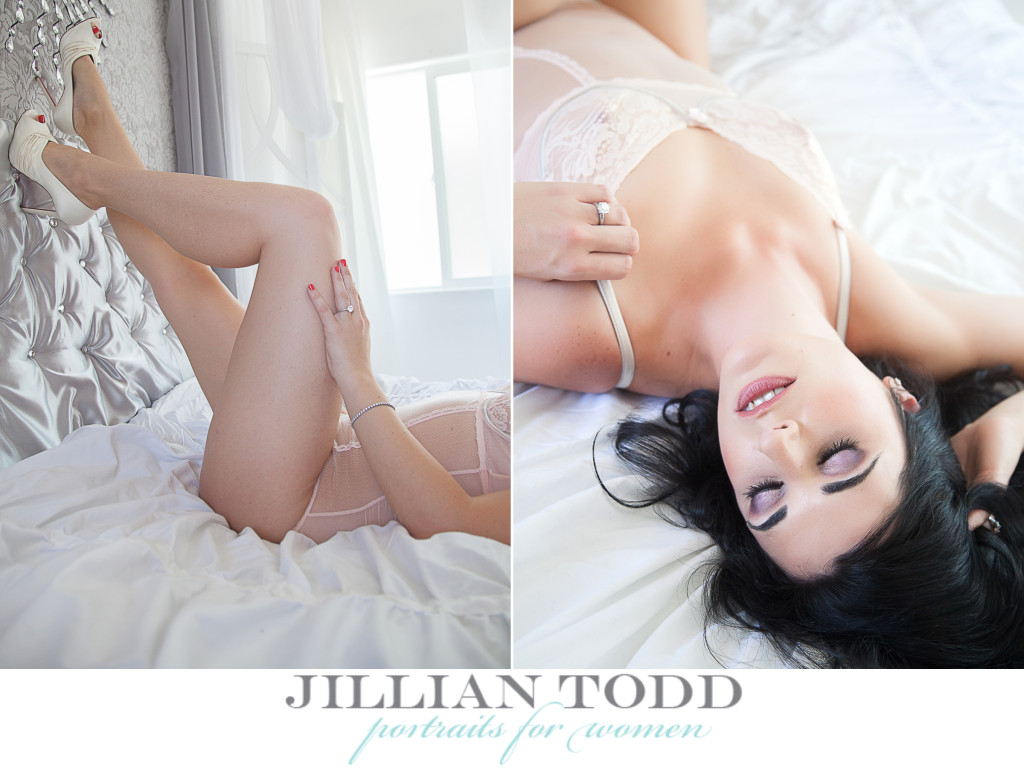 Ms N wore shoes her groom gave her in her bridal boudoir photo session. Definitely a personal touch!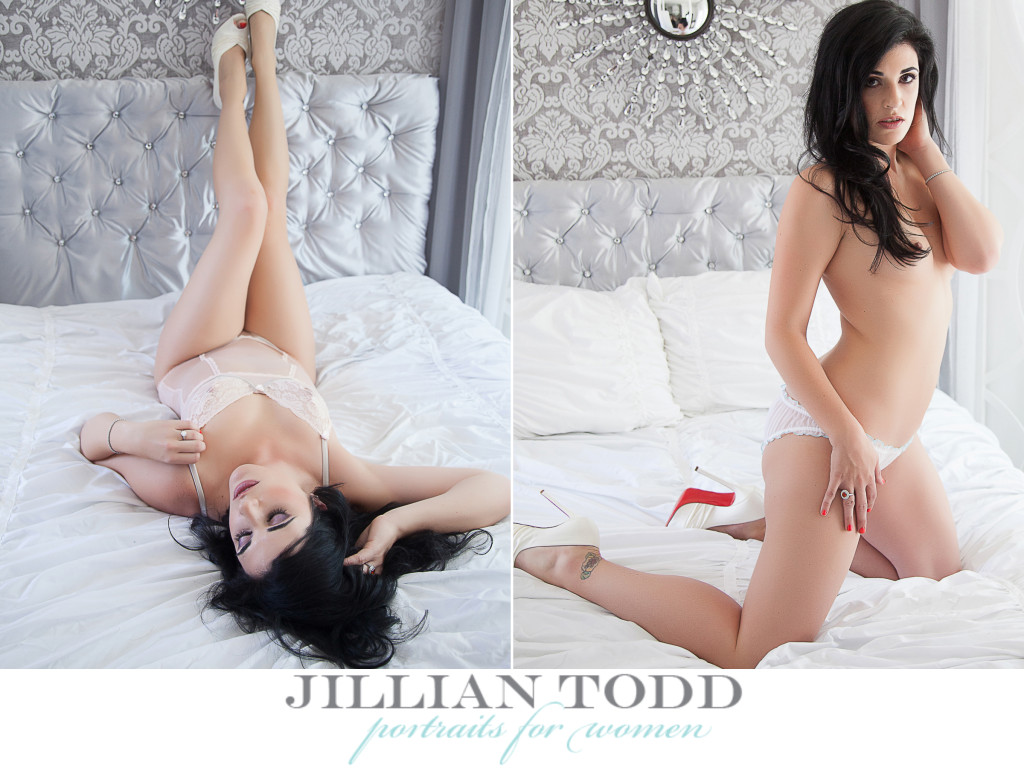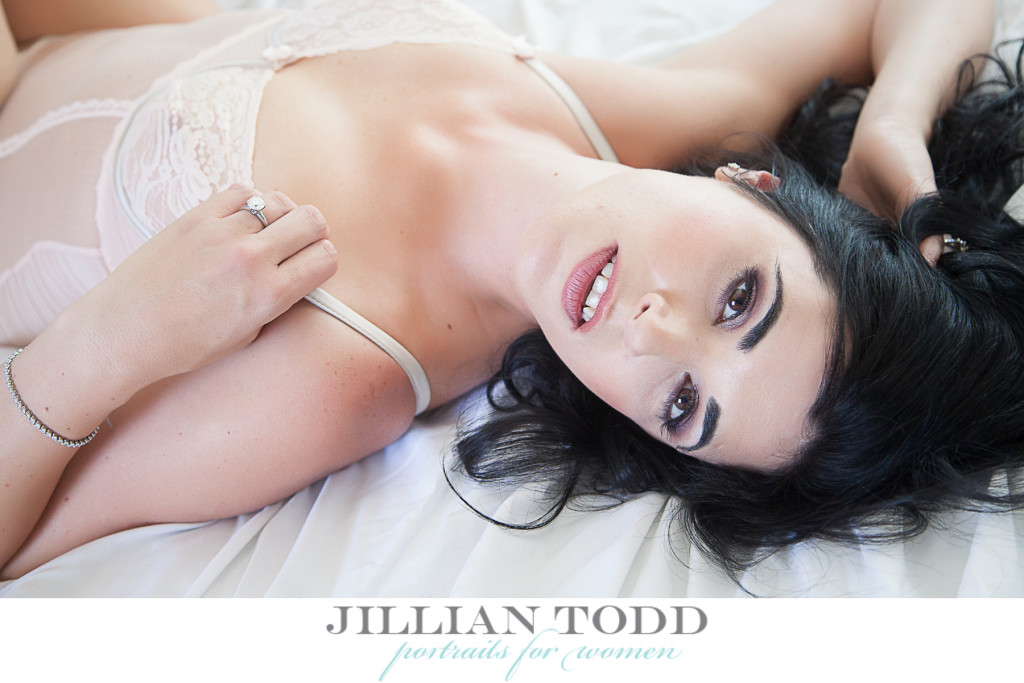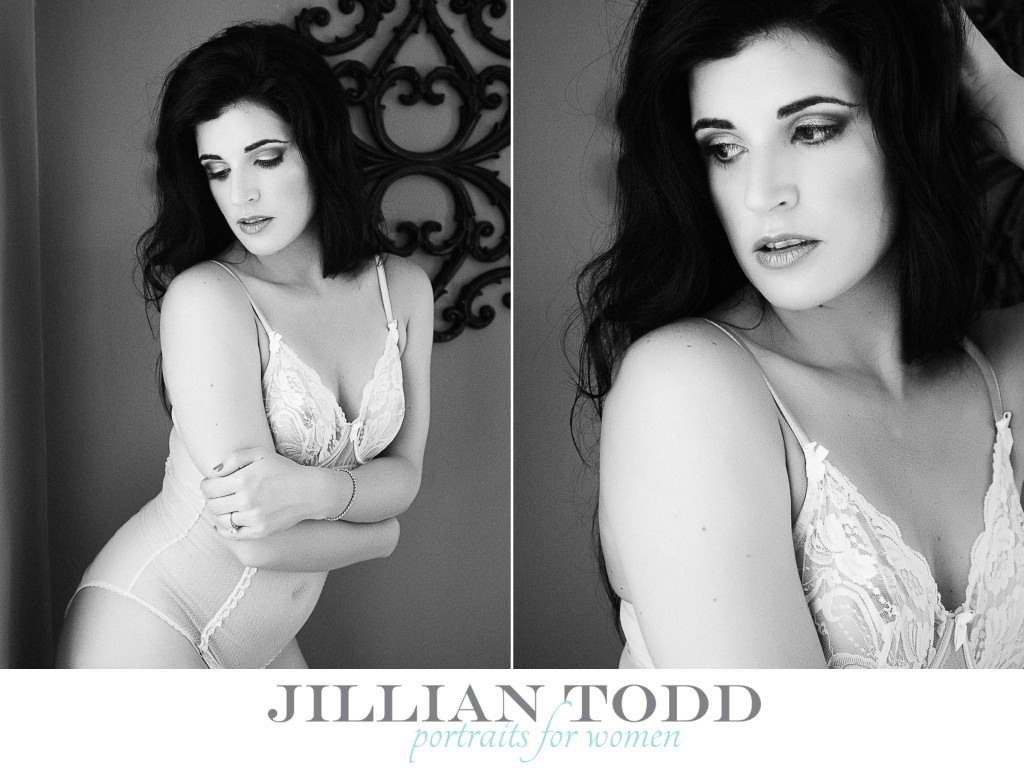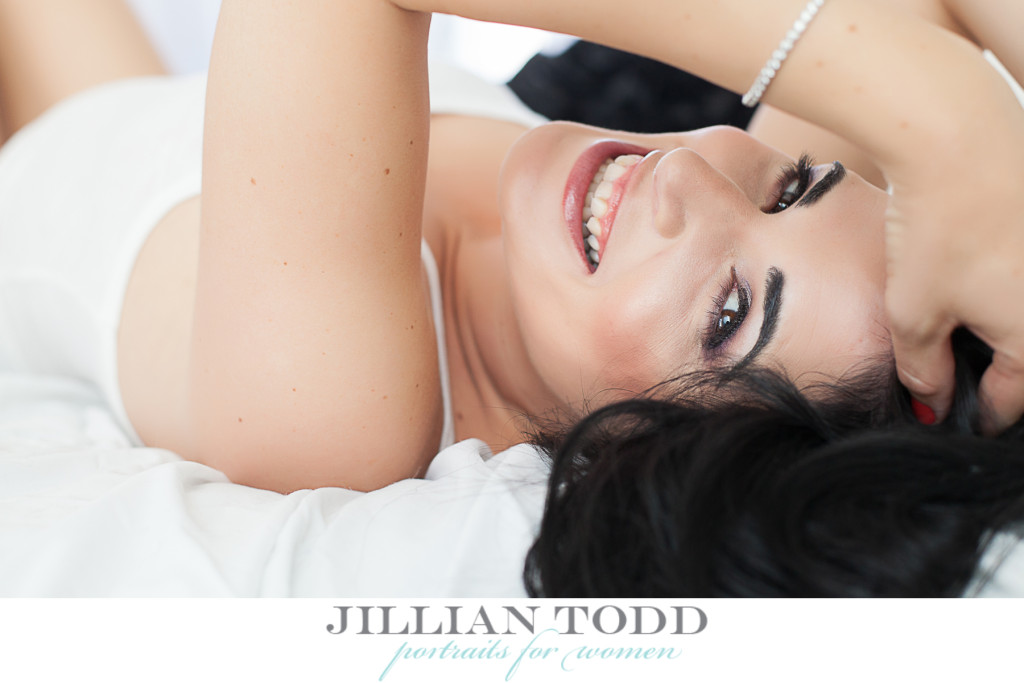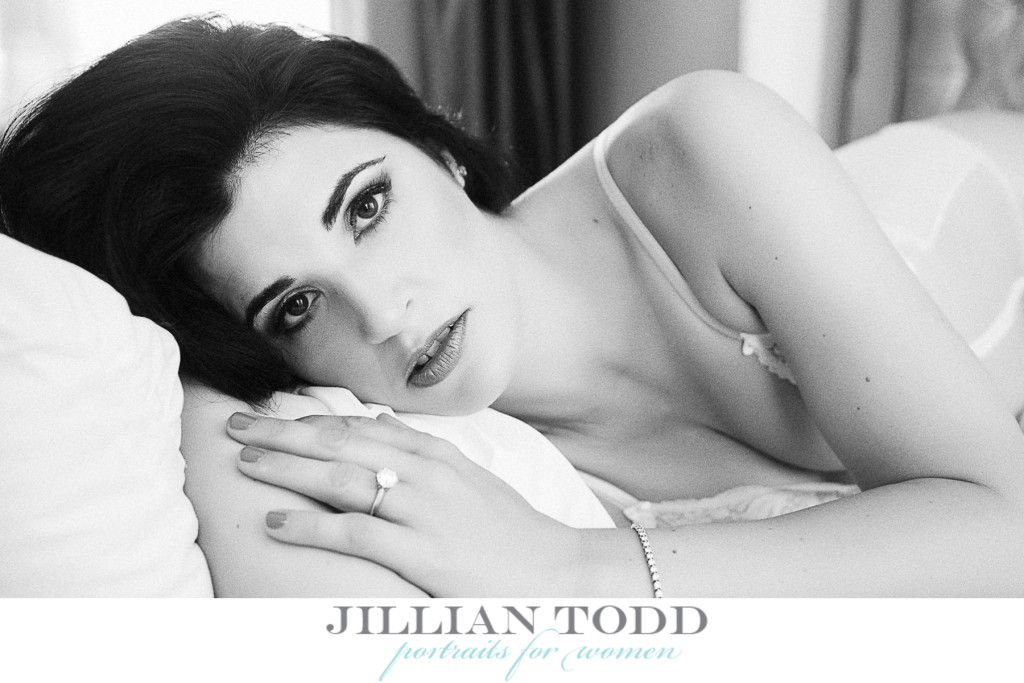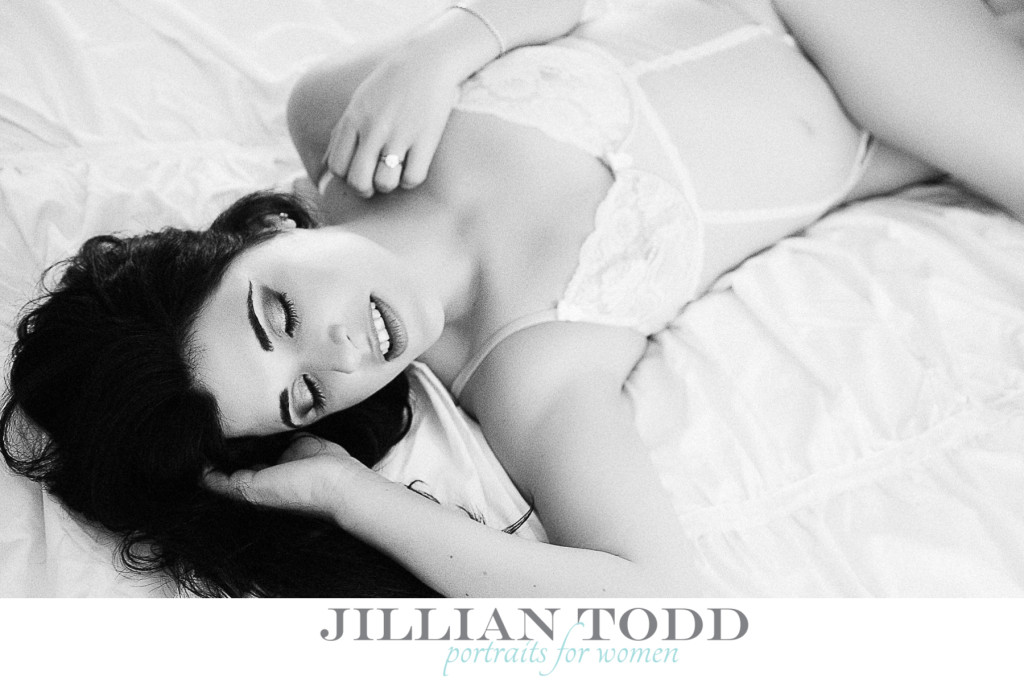 What was your biggest fear before hiring me for your bridal boudoir photography? Did it come true, and if not, what happened instead? My biggest fear was not being comfortable, and the pictures to look like I was trying too hard. That was definitely not the case.
What, specifically, was your favorite part of your bridal boudoir experience, and why? I really enjoyed the hair and makeup process. Jillian sat with me the whole time getting to know me and sharing some of her own stories. By the time it was time for the photos I felt like we were already friends.
What advice would you give to someone considering booking a bridal boudoir photography session with us? I would say just do it. Don't worry about trying to lose weight or tone up. You look great right now:)
What responses did you get from your Beloved/friends/family about your images? My new husband was so surprised!!! He couldn't believe I did it.
What did you enjoy most during the planning process? Shopping for the outfits was a lot of fun
What did you take away from your experience that surprised you the most? I was a lot more photogenic then I thought
What three words describe your experience best? Comfortable, fun, confidence booster
What three words describe Jillian Todd Portraits the best? Beautiful, easy, timeless