Drawing a Blank for Boudoir Outfit Ideas? Try nothing!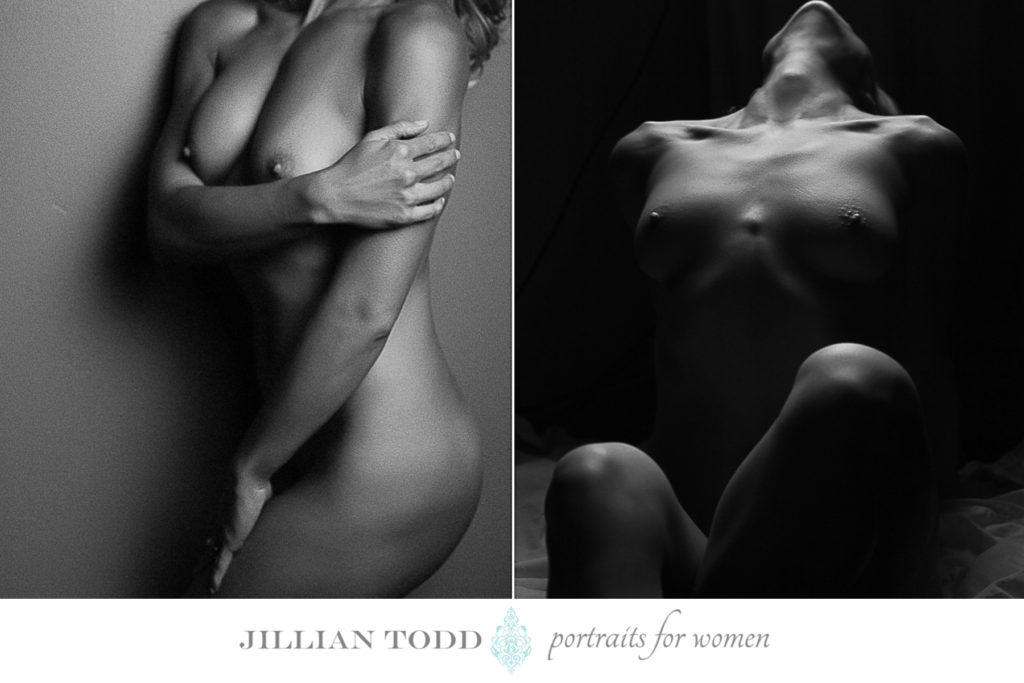 When you think boudoir outfit ideas, what usually comes to mind is corsets, garters, and stockings. What about "nothing"? Dare to bare it all in noir style black and whites, nude in the sheets, or with a super sexy heel.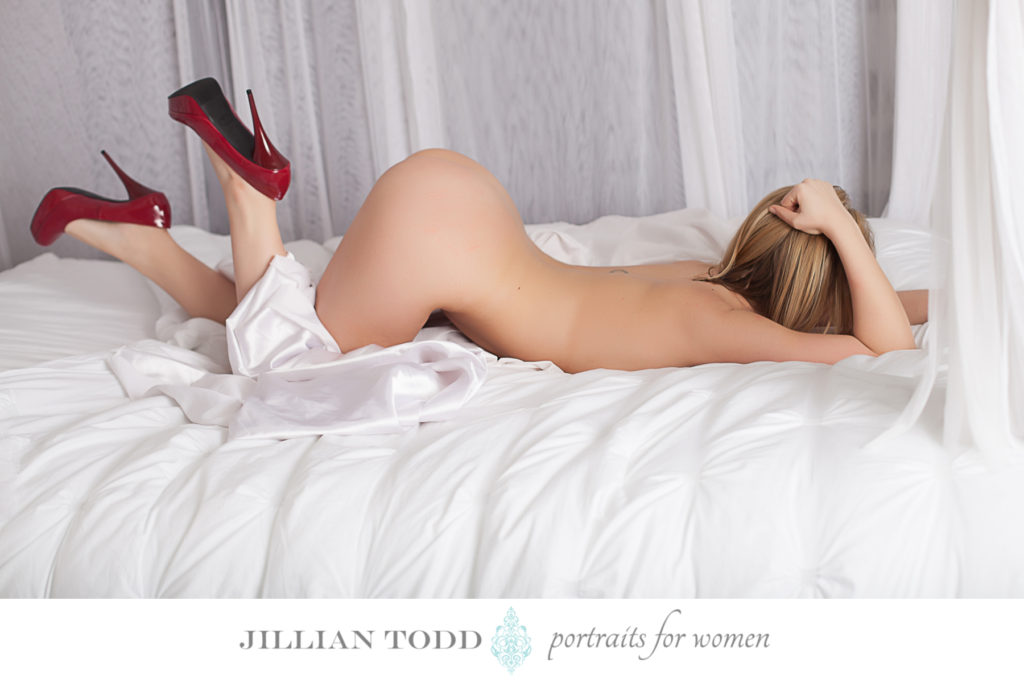 I remember a few years into shooting boudoir photography, a client timidly asked, "Would you mind if we did a few nude shots?" Me? Mind? Hello, I was a professional waxer for 15 years, trust me when I tell you I will see less of you shooting tasteful nude images than if you were on my esthetics table!
If you feel like you want to shoot some nude images, but are still uncomfortable, know that is totally normal! Bring a g-string and I can take it out in Photoshop, or opt for some of the gorgeous jewelry we have in studio for strategic placement.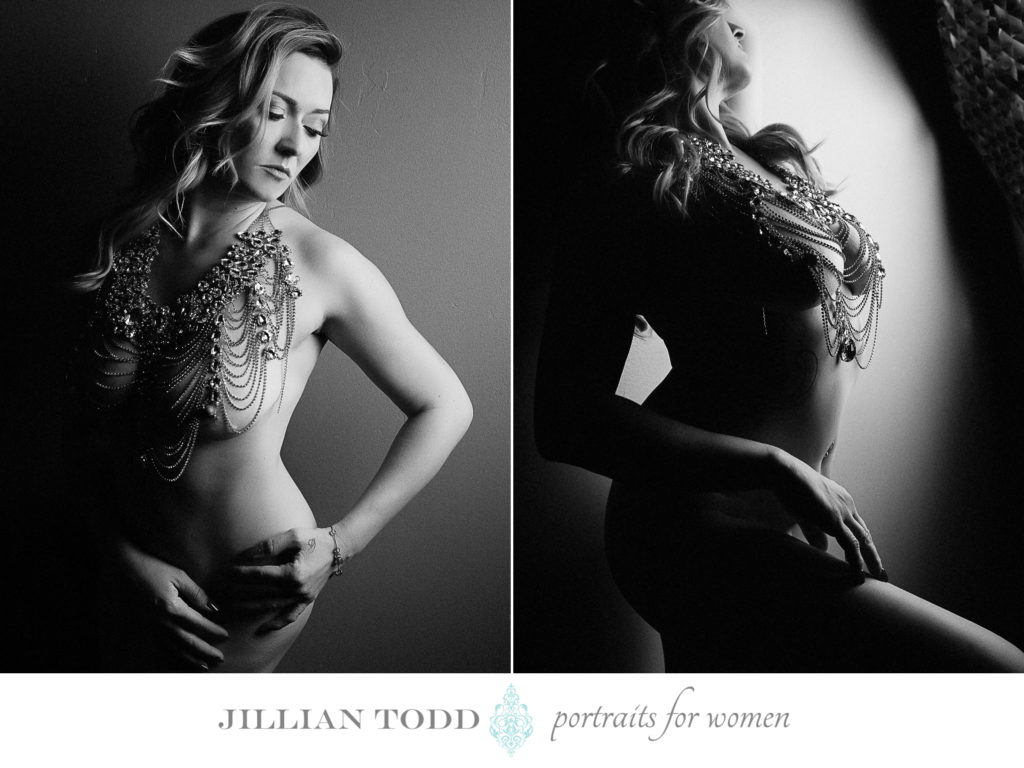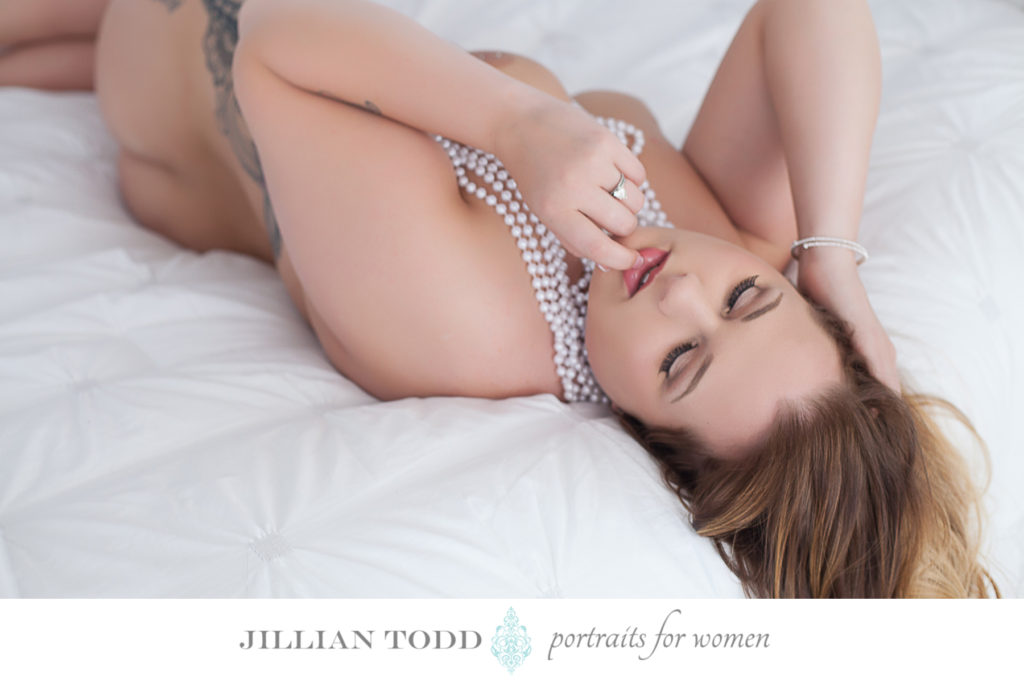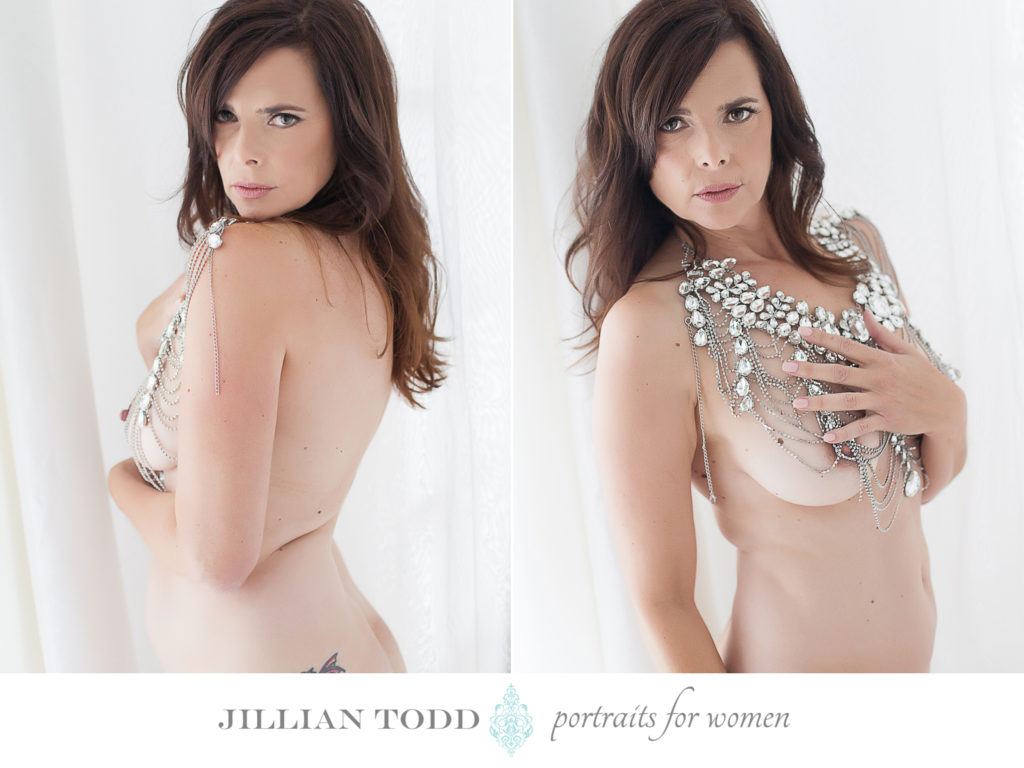 Opting for nude images also makes for great wall art. YOU become the art you see in galleries and in coffee table books. Can't imagine hanging your boudoir images above your bed? Nude, anonymous images in high contrast black and white or creamy skin are always in style.
These next few were shot specifically to hang above their bed. Hubby was VERY surprised and excited by this gift!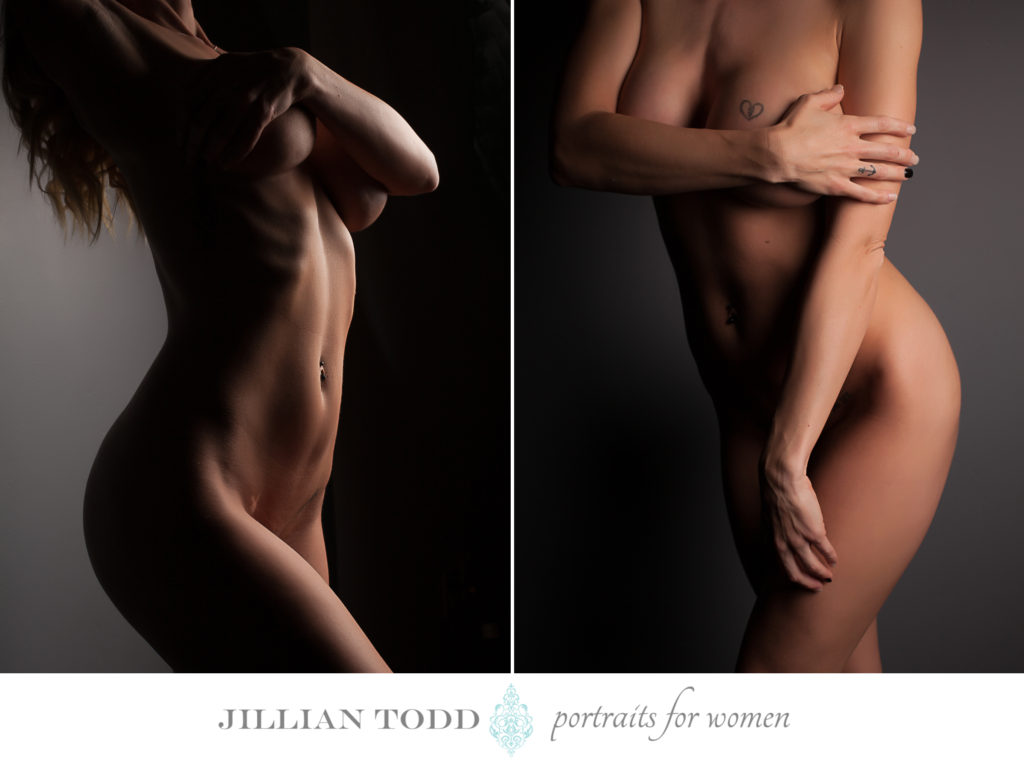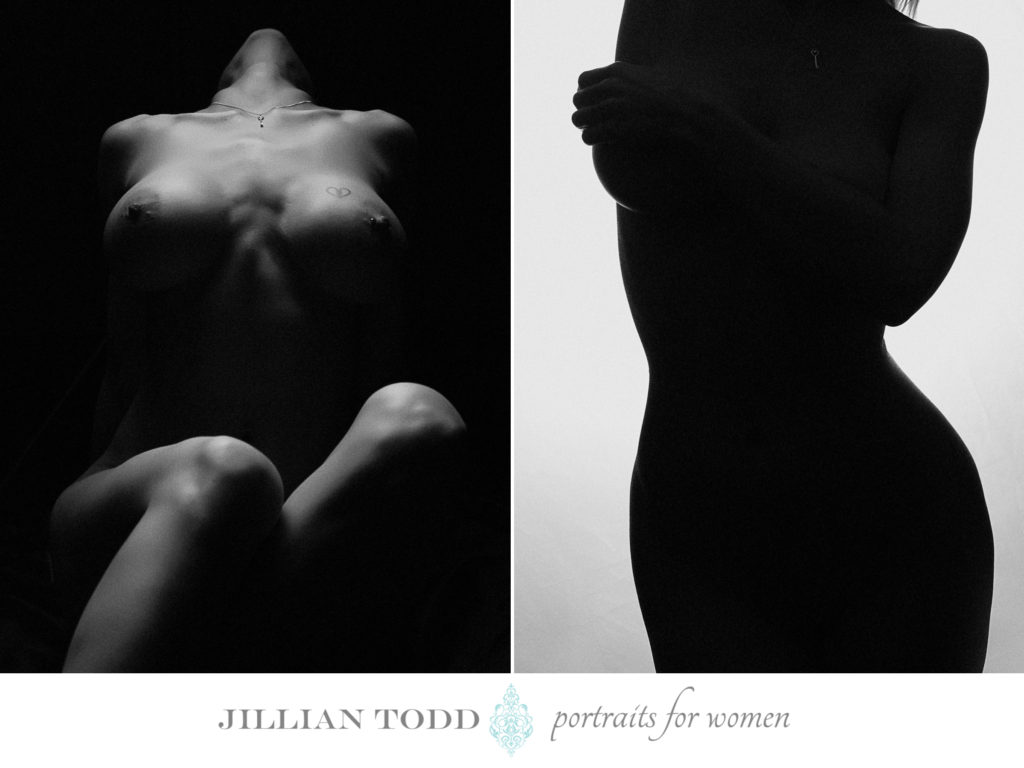 Clients who said they couldn't possibly see themselves opting for a bare boudoir outfit usually find themselves walking around the studio in their birthday suits before the day is out!
Do you dare to bare? Contact us today to schedule your consultation! Only a few dates remain for holiday delivery!