Once I knew photography had hold of my soul, I took every class available in high school and volunteered as TA for the next three years.  Just after my sixteenth birthday, my cousin got married in Santa Barbara, and I was introduced to Brooks Institute of Photography in Montecito. I had no idea there was a college that only taught photography, it was like heaven! The idea of going there quickly became an obsession for me.It was not to be: my parents were vehemently against the idea of a trade school and insisted I go to a "regular college". I had no idea what I would study at this place called "regular college", since nothing else interested me like photography.
In between my junior and senior years, I was a foreign exchange student to Iceland. While there, my host mother was studying to become a "tooth smith" and make implants, dentures and the like. We would stay up some nights til 4AM studying together because many of her books were in English. Most of it was geometry, which is my kryptonite, but  I helped as much as I could. All of those late nights taught me I was going to have to go to college and figure it out because there was no way in hell I was going to try to go back after I became a wife and mom. I didn't see myself having her tenacity.
I went to community college and got my Associates in liberal arts, which by the way means something else entirely now…I took every single photography class they had to offer. When I transferred to Boston in '92, I declared sociology as my major, concentrating on criminal justice, while silently double majoring in photography. I still had no idea what I was going to do after graduation. I toyed with the FBI, since law enforcement, while in my blood.  But it didn't seem possible. I'm not a team player, I don't take orders well (no, I will NOT hit the ground and give you twenty push ups just because you say so) and I think I'd be trigger happy with molesters.
After graduating, I bounced around different jobs: retail management, administrative assisting, sales, etc, and in the midst of my divorce I got my esthetics license, since skin care and makeup were an obsession, second to photography. I loved it! I worked in the best spas in Boston and Los Angeles, working on celebrities and "every day women".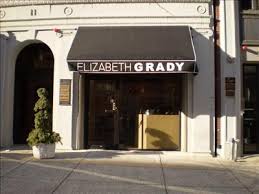 Long story why that didn't last after I moved back to California, maybe one day I'll tell it here.
Anyway, all that time, during college, after graduating, as a side to every job I had I was shooting everything possible: families, babies, weddings, graduations. EVERYTHING. I loved it and hated it. I loved that I was able to do what made my soul soar, but hated that it was limited to outside my "real job". I was weirdly unfulfilled shooting *everything*. At family shoots, I saw how frazzled mom was. She wanted images of her family and herself, but in general no one wanted to participate. At weddings, the mom of the bride and groom see the event as the fleeting opportunity to get beautiful shots of their families. And there are never enough of them.
I wanted to find a way to just photograph women, to make them feel the way I did when I was an esthetician…I thought it was impossible.
In 2006, I finally made it to Brooks Institute to take portrait classes. I was blessed enough to meet my first inspiration/mentor, who photographed women so beautifully, turning them into mythical goddesses and brought back my love of photographic paper. Seriously, I love that stuff…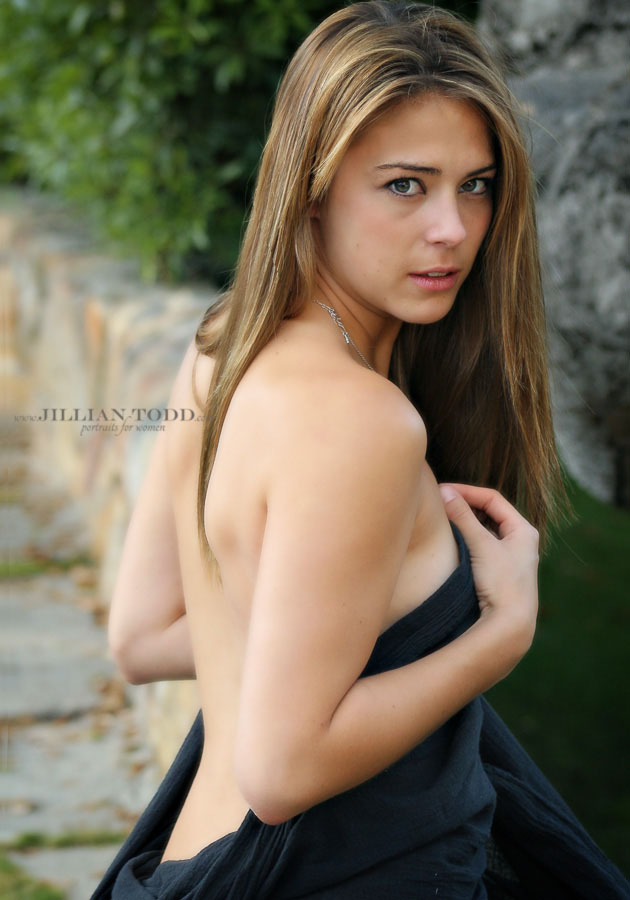 Late 2009, I decided to only concentrate on shooting women, and started my boudoir photography business "on the side"–still. In 2011, I met another inspiration/mentor, who had only been shooting women for *decades*. She photographed me, and helped me get clarity on what I wanted to do, what my business could offer and I finally began to believe it was possible. I still had the obstacle of Hubby was not convinced photography was the way to go, and even less so having such a narrow niche. He comes from a philosophy of you-get-a-job-and-keep-the-job-til-you-retire-30-years-later.
Here's where Divine Intervention arrived:  at the end of July 2010, I was working a corporate job I hated, and was constantly fighting migraines and mini heart-attack like episodes in my digestive system. That month I was trying to make my sales number while fighting a terrible migraine, it finally landed me in the hospital on July 31, a Saturday.
( A shout out to the amazing doc who got rid of the migraine in under 20 minutes!) Two days later I went back to work, fighting the dread in my heart. That Friday, August 6th, I was in an accident.  I fell and hit my head so hard on a window brace I got whiplash and a concussion.
But here's what really happened I didn't fall, at least that's not what it felt like. It felt like the hand of the Universe made contact with my chest and threw me backward. It didn't feel like a random accident, I was thinking as I was also trying to hold my dress down. It was threatening to end up around my shoulders when I landed. Oh, the embarrassment I was feeling before even hitting the window.
Finding myself back at the same hospital, this time in a CAT Scan, a week after my first visit: I got the damn clue.
I got the message loud and clear that if I went back to that job I'd end up in a car accident next, injured even worse. So I sat at home for three full weeks, waiting for my head to clear and put together my plan to finally escape corporate jobs.  When I returned to work, I immediately turned in my letter of resignation and have never looked back.